While the country is dealing with the current issues of racial inequality, some are finding ways to look past the hate and turn a new corner. A tattoo parlor in Kentucky is helping by covering-up hate tattoos that some might have.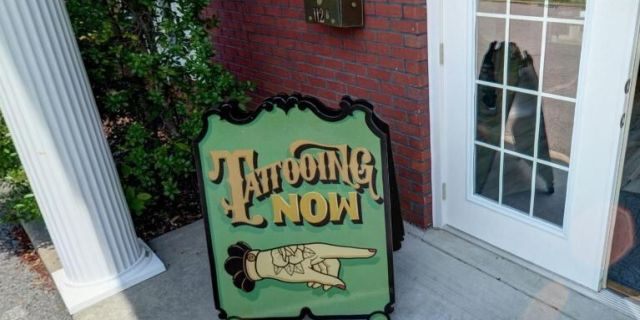 Tattoo parlor helping remove hateful tattoos
Tattoo removal is a very painful and expensive process, which means it is out of reach for many, leading to serious consequences. The Gallery X Art Collective in Murray, Kentucky, has found a creative solution. The tattoo parlor posted an offer on Facebook to cover up any racist tattoos free of charges.
Within a week, they received 30 requests. The Gallery owners Jeremiah Swift and Ryun King got inspiration from the Black Lives Matter movement. They now support those who have dared to leave their hateful past.
Everyone should have a chance to change from their past
"A lot of people when they were younger just didn't know any better and were left with mistakes on their bodies. We just want to make sure everybody has a chance to change," Jeremiah told CNN.
One customer had a large swastika on his chest. His tattoo was so embarrassing that he never took his shirt off around his kids. Their first client was a woman who had a confederate flag tattoo. She explained to CNN that she made a mistake because she grew up in an all-white neighborhood. She eventually got involved in peace movements to end racial injustice, and her mind was finally opened.
Similar services were made available at a tattoo parlor in Maryland in 2017. Southside Tattoo got booked solid for six months taking care of customers wanting similar tattoos covered up. This led the owners to also create a foundation to help artists around the world willing to help folks move on from their past.
Whether getting a tattoo is considered a mistake or not, getting one covered up is a big decision. Covering up a 'mistake' kind of erases the past, and that can be a good thing when it comes to racially charged tattoos. This parlor and others are doing a good thing by offering this chance to change what was done. Cool thing is we have the opportunity before us to change what has been done, every single one of us, every single day.
Do good – It's in you!!