African-Americans have always had it tough when it comes to the simple task of walking home at night.  One man has admitted to having that experience in the 12 South neighborhood of Nashville his whole life. The 29-year-old has lived in the neighborhood his whole life.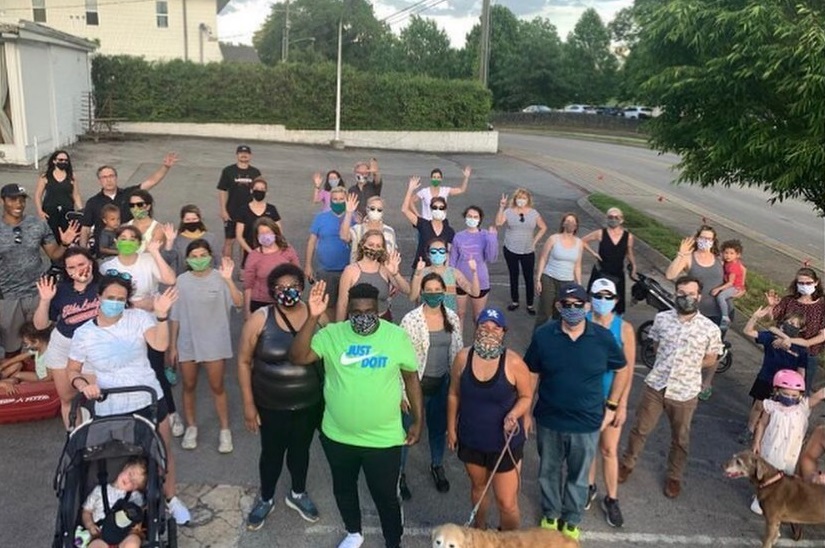 Unfortunately, Shawn Dromgoole has witnessed his neighborhood change drastically. Increasing housing prices have forced out many of the black families who resided there. New families moved in, most white and more financially stable, leaving Shawn feeling out of place in his neighborhood.
Shawn told the Washington Post, that growing up in this neighborhood he could feel the looks as people passed by him. Once looting and protests began to take place across the country, he took to Facebook sharing his fear of walking alone in his own community.
Shawn was surprised by the messages he received, not expecting much. He received countless messages from friends and strangers, offering to walk with him. Shawn let everyone know a time and place, for those who wanted to walk with him on his next walk.
Shawn ended up meeting 75 people, ready to walk with him. He was blown away at how this whole thing transcended racial barriers. Everyone was wearing masks, so you couldn't tell what skin color they had.
The acts of kindness by these good people has received local media coverage. Shawn is working to organize another walk in his area, as well as walks in cities around the country. Taking the time to help someone get through a time of fear or uncertainty, that's doing good.
Doing good comes in so many shapes and sizes. There's really no boundaries to what doing good can look like. If you can dream it, you can do it. Do Good, it's in you!