Amid the chaos of the pandemic, people are still finding ways to show kindness to others. One group of friends was spotted in a local Bagel Boss in Bayshore, paying for some of the customers' meals.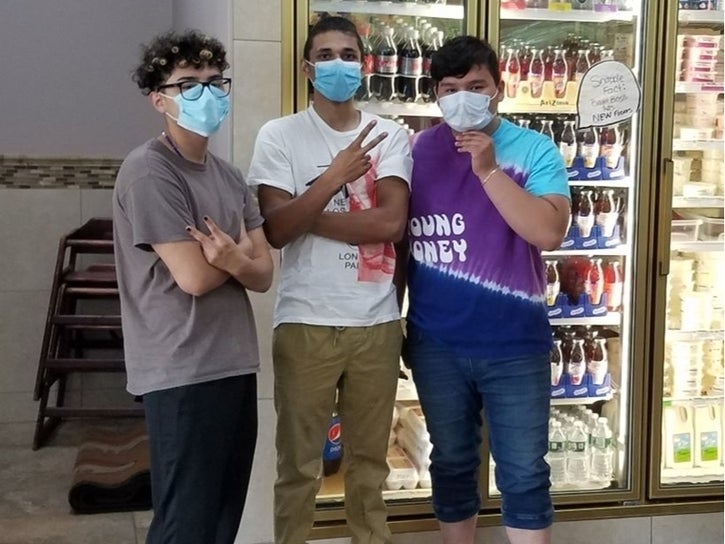 Teenage good samaritans paying it forward at bagel shop
The three teenagers: Kevin Vazquez, Aston Ali, and Agreda were at Bagel Boss and were quickly met by a local resident Celia Vollmer, who took a photo of the three friends and offered to share their good deed on social media.
The three good teenagers have previously shown kindness by buying food for local residents. Moreover, they have paid for customers' food at a handful of restaurants, including a nearby deli and Taco Bell.
Vazquez told Patch that his friends do this all the time, and do it for integrity. They believe in giving back to the community of Brentwood. Moreover, he says that Brentwood has always been looked down upon, and so he and his friends wanted to give his community a good name.
Good kids want to help those in need stuck in quarantine
The trio of friends bought six or seven customers' meals. Over the last year, they've lost count of how many people they bought food for. As the pandemic began, the group wanted to take their good deed to the next level and especially help those who are quarantined and struggling.  One of the first customers at Bagel Boss to have their meal paid for was a senior, who cried with gratitude.
It's good to see the younger generation stepping up and being a positive force in their communities. As the young generation pays it forward, they remind us that anyone can do good as well.  Do you know of any young ones in your community doing something similar? Share your thoughts and comments in the comment section below.