When you are taught and trained to help others since the early days, you ultimately become the messenger of God. This is a story of a 15-year-old martial art prodigy of Ohio, Jeffery Wall. He is helping seniors to stay fit, healthy, and strong. One gets inspired to do the same.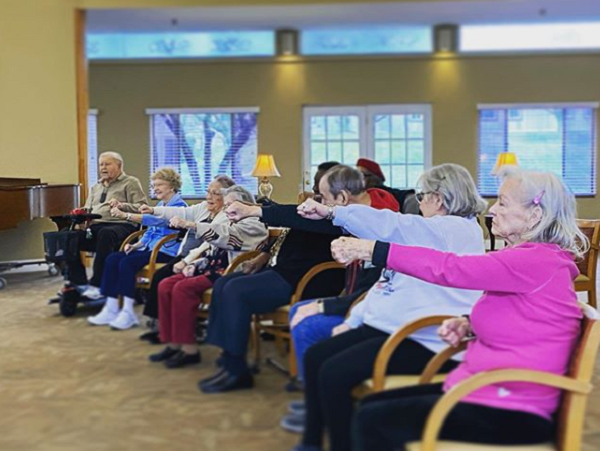 Sharing Learning, Spreading Joy
It might not sound exceptional, but coming from a teenager makes it impactful and meaningful for those who look for excuses to remain self-centric. His parents taught him to find ways to help others. They enrolled him is Korean martial art, Tang Soo Do, classes at the age of 6. His love for art helped him win the black belt. By the age of 15, he found a way to share his learning with seniors in nursing homes so that they could remain fit.
Jeffery started the "Golden Age Karate" with a mission to help seniors stay fit, and healthy, according to his Instagram page.
For him his students are "Super Nanas" and "Super Grandpas", reported InspireMore. The program brings him just as much joy as it brings them.
"I felt like they don't get that much love and attention. I want to make them feel like I'm their grandchild," InspireMore quoted Jeffrey as saying.
It is not a one-way passion to spread love and happiness as his students talk about the joy of sharing love and happiness.
"To see their faces light up is the best feeling in the world," Jeffery says.
United in Crisis
Highlighting the plight of seniors during the initial days of a health crisis, Jeffery told the portal that it gets lonely in the nursing homes, and they need him to be there as a companion.
Jeffery found ways to follow federal social-distancing requirements and be with beloved friends in the quarantine. The only possible way to be with them was to go online. So he started his YouTube channel to conduct classes remotely. To make it more engaging and lively, he increased his presence on Instagram also.
Jeffery's good act is inspiring others to join the movement and do something similar to help those in need. Jeffery is ready to make it even better during the summer. He intends to also create more quality content and keep on spreading joy and love.