Uncertainty is an unfortunate reality of human existence.  It becomes a more forceful realization during the ongoing health crisis when everyone is scrambling with the hope of finding ways to stay away from the deadly virus.
Fortunately, there are several good people like AlphaGraphics of Central Houston. The company is adopting fast to help businesses get ready for the new normal of mask and social-distancing.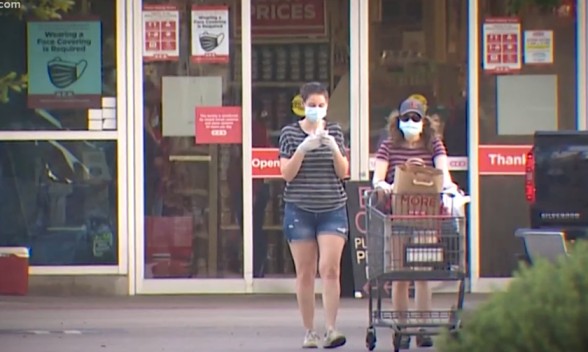 Signage of Hope
The Houston printing company transformed its business to help print labels and signage according to guidelines. The step was taken visualizing the plight of local businesses to follow the federal safety guidelines. The company is operating overtime to meet demand and helping struggling businesses by offering discounts, reported KHOU 11 citing a company official.
"It's been a huge change," owner of the printing company Joel Kurian told the portal. He also added that the company is doing a good post-pandemic business transformation.
It is a new normal, she said adding that currently, health crisis related material accounts for 85% of the overall revenue. The idea is to help businesses stay open, safely.
Ready to Keep Doing Good
Highlighting the latest compulsory mask requirement, effective since Monday, general manager Allen Cook told the portal that it feels good to be ready to assist businesses in need of such materials.
That is not all, the company aims to donate a portion of these item sales to Houston Food Bank.
The company has been in operation for the last 40 years.  It feels a responsibility to give back to the community in times of need.
This health crisis has exposed the fragile health care system. But people are showing a remarkable spirit of helping each other by making meaningful contributions. As a responsible citizen, you can also do your part by helping those who are in need of support. It is doing good, unconditionally, that brings the ultimate joy. Help someone and feel joy.
—