The current pandemic has put the country in a financial crisis, leading to thousands of people being out of work. While some would be depressed, one woman has found a way to help those in need and become an inspiration to thousands.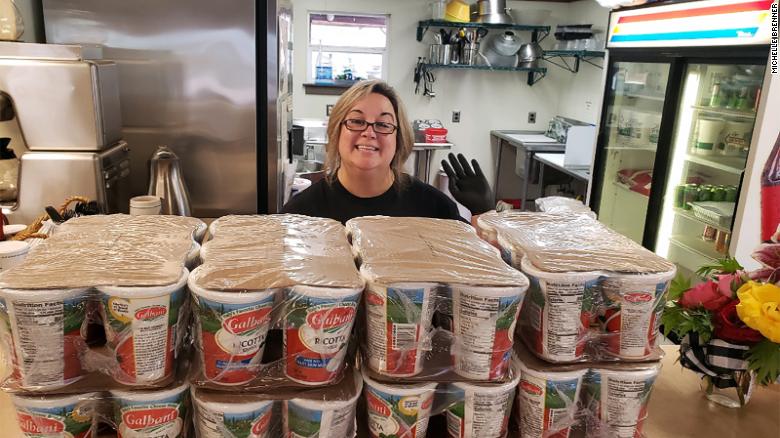 Great woman providing home-cooked lasagna to those in need
Michelle Brenner worked at a menswear store but was laid off as the pandemic hit the country. Michelle sought comfort in comfort food. She used an old family recipe and made a pan of lasagna.
She began to go grocery shopping for her friends and was shocked to see that frozen lasagna was on most of their lists. According to CNN, she ended up on Facebook, letting her friends know she could cook up some home-cooked meals for them. They only needed to ask and later come by and pick it up. She spent her entire stimulus check on buying ingredients for her labor of love.
Michelle will continue the excellent deed even when she finds a new job
The good Samaritan spends 8 hours a day, all week constructing the layers of love. She has already made more than 1,200 pans of lasagna for anyone in need. She has even delivered to essential workers like police and fire stations, as well as the hospital.
The do gooder spoke to the Washington Post, saying: "The world as we know it is falling apart, but my two little hands are capable of making a difference," "I can't change the world, but I can make lasagna."
In order to spread her good deed, she started a fundraiser. Since it started, she raised over $22,000 from people all over the world. Michelle says the expects to find a new job this summer, but will still continue to make her pans of lasagna.
It's good to see neighbors helping neighbors, especially during this time of uncertainty. Are you or someone in your community doing something similar and helping those in need? Share your stories in the comment section below.