Imagine the pain of losing something that you have bought after months of saving. Then the joy when a Good Samaritan comes forward to return your prized possession. This is what happened with a 16-year old boy from Grant Pass who lost his fully-equipped camera in the park.  But an honest soul made sure that he got his Nikon A5600 back.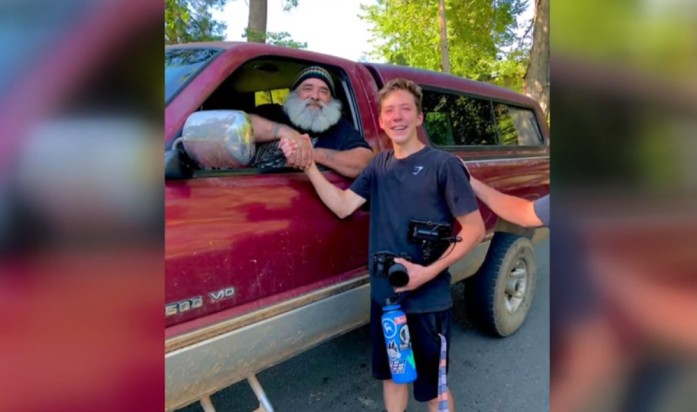 Love and Joy Everywhere
Bryce Dennis, a passionate video enthusiast runs a small side-business BZ Productions. He bought Nikon A5600 and accessories to start his business. While filming the interview of a real-estate client at Riverside Park, he got distracted and left the camera in the park.
"I was carrying it all back to my car and then as I was loading up my vehicle, I was talking to the real estate lady, I was tired and I drove away," The Fox26 quoted Dennis saying.
He realized the missing camera only when he reached home 15 minutes later, according to the report.
Thankfully, a man named Tony Mercer was there in the park who found the camera. On inquiry, no one claimed it. So next he decided to approach the police. But realizing that the paperwork could be cumbersome, he preferred to invest some time finding the owner.
"You know, rather than them go through all the paperwork of having to get it back, maybe, I'll run by the park and see if anyone is looking for it," Mercer was quoted as saying by the portal.
Inspirational Small Step
A little effort and he managed to find that Dennis and his family were looking for the camera.
To Dennis's surprise, the camera was in perfect shape. "I was so excited, he pulled out my camera, and it was in perfect shape and I was so excited," Dennis told the portal.
You can feel the joy in the exchange of good deeds and well wishes. It is not just about Mercer, one can make meaningful contributions by being a responsible citizen. And help each other whenever the opportunity arises.
In Mercer's words, it is all about doing the right thing, and we all need to do more of it.