Survival is all about being positive, even in the worst of situations. There is no doubt that the current health crisis has disrupted normal life. But if you see it positively it is igniting the passion to keep doing good work to help each other. Loveland Rotary Club is doing exactly that by finding a way to keep helping those in need and help long-term catering partners remain afloat in troubling times.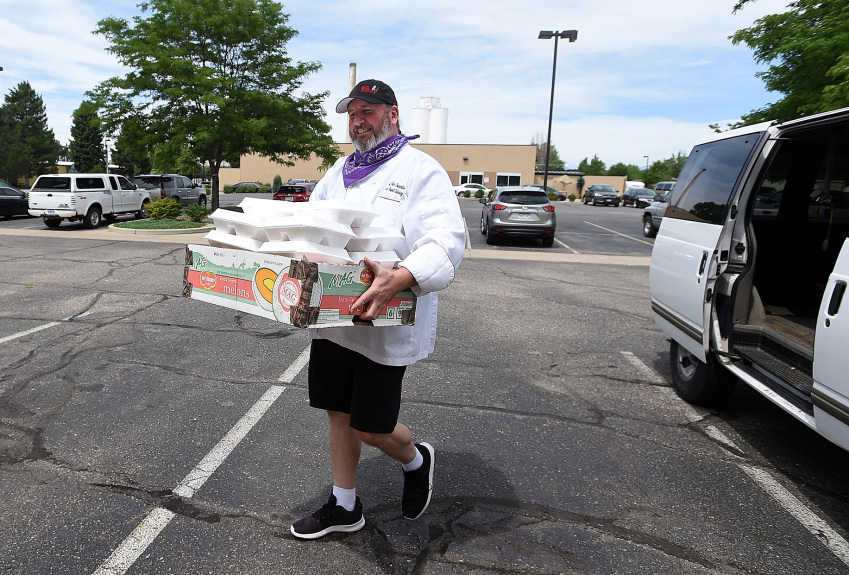 Love Meal
Stay at home guidelines to maintain social distancing has forced several businesses to close regular operations. The Loveland Rotary Club has to stop weekly lunches in March but to help Main Street Catering survive amidst the virus outbreak the club is ordering 200 box lunches every month, according to Report Herald.
The best part of the initiative is that lunch boxes go to those who are doing good to help each other in the struggle of survival. Since club members cannot meet physically, they shifted to the online meeting via Zoom and contributing to help buy meals. That's not all, they are trying to find food recipients so that the food chain could be maintained.
"The club wanted to make sure Main Street and its owners would stay in business and that the club could help by having meals made for others in the community", the Report Herald quoted Dwight Brummet as saying.
United in Survival Struggle
Main Street Catering, owned by Ken and Jill Rosander, has been working with the club for 19 years and serving 100 lunches weekly. This initiative is helping the catering company remain aloft in crisis time while helping out the community.
Club members are paying for two lunches a month, and the club contributes the rest to make it possible to serve at least 200 boxes lunch monthly.
Interestingly, there are many recipients as almost all good organizations are mobilizing resources to help those in need. The first batch of the meal went to the Loveland Police Department and the second batch went to the House of Neighborly Service.
Next in the list of recipients are the Lago Vista Neighbor organization. Christ's Church of the Rockies, which feeds people in need also received them.
These acts of kindness and the spirit of doing good inspire others to do the same. It's not just about a meal but helping someone who couldn't afford a healthy meal. Opportunities are always in front of us. All we have to do is open our eyes to the good and do it. Do Good – it's in you!