Most restaurants and eating joints either closed or their operations scaled down. People are now eating at home during the present pandemic.
It is good news for Georgia growers. It is summer, and the fields are overflowing with staples like peppers, squash, watermelon, corn, cucumbers, and peach. Georgia growers are taking advantage of the rise in demand.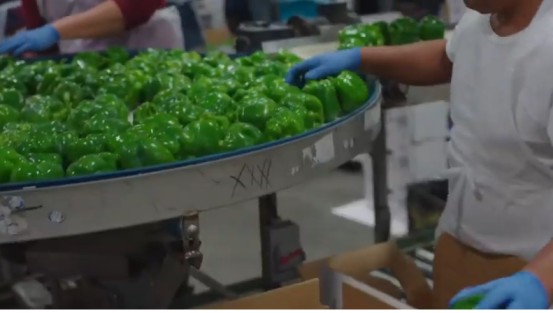 The weather has been particularly useful for these crops. People are getting fresh vegetables which are not only wholesome but very healthy also. SPW visited Corbett Brothers Farms in Lake City, GA  to get a firsthand look at Georgia's summer crops situation.
Lots of Vegetables
When you talk about farming in Georgia in the springtime and summer, it is about vegetables and lots of them. The reporter found bell pepper and cucumbers packed that day at the farm. There is also a demand for eggplants and squash. The weather has also been great for a bountiful crop.
Loss To One Is Gain For The Other
The pandemic has forced people to prepare and eat at home. Corbett brothers revealed that there had been a steep rise in demand for fresh farm produce, and this has helped the local farmers in Georgia. The farm has been lucky to get the labor force quickly, and this has helped to cater to the sudden and steep rise in demand. The aim, according to Corbett, was to get the product safely to the consumer. A synchronized and smooth operating procedure ensures this. It involves getting the produce from the ground, and sorting and packaging it to be delivered safely to the consumer.
Every cloud has a silver lining, and a loss to one sector could be beneficial for another sector. Though the hotel industry has been hit hardest by the pandemic, the farm sector has seen an upswing in demand. How is the situation in your state? Please comment in the box below.