While the human species are feeling the pain of the current environment, animals are suffering as well. 47-year-old good samaritan Ganesh Kumar has found a way to help the stray animals he encounters in Thiruvananthapuram, India.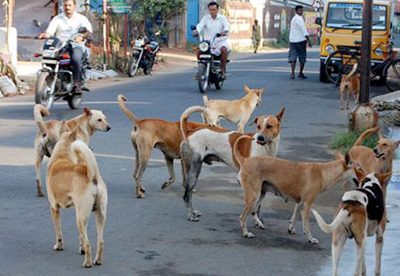 Good Samaritan spends each night feeding the lonely stray dogs
The good Samaritan leaves his home every evening at 7 PM in his car full of fresh meals. Ganesh has been doing this for the past few months now. Ganesh ends up feeding 150 stray dogs to help them survive this current situation. He takes the same route each day so that each animal keeps getting fed, and one doesn't feel left out.
While people are staying indoors, only those left on the street are stray dogs. With restaurants and eateries being closed, these animals are close to starvation. Ganesh is an animal lover, so he wanted to help. He travels 35 kilometers while stopping at spots with a larger dog population.
Good Samaritan's deed is causing other people across the country to help feed stray dogs
The good Samaritan has started receiving calls from people who have spotted strays. He currently covers Pravachambalam, Forrt, Attakulangara, Enchakkal, Subhash Nagar, All Saints' College Jn, PMG, Secretariat, Palayam, Pettah, and Palkulangara. Ganesh has to travel to multiple stores to get meat and other materials because of the current situation. Rest assured, the food he feeds his own dogs, is the same food the strays get delivered every night.
Ganesh's good deed is spreading throughout India, leading to others to help feed stray animals. Bollywood actress Shwetha Shekar is making sure animals are not going hungry or starving. It is good to see people across the globe helping animals survive this current situation the world finds itself in. Have you seen good Samaritans in your area doing similar good deeds? Share your thoughts in the comment section below.