Following behavioral traits of the natural, unspoiled, and socio-economically unconditioned minds of children could solve half of the world's miseries.
Kendyl Conyne, a 9-year-old Mayfield student, justifies it perfectly when you see her doing good acts of kindness to help the community. In appreciation of her recent food drive for a local pantry she won the Act of Kindness award.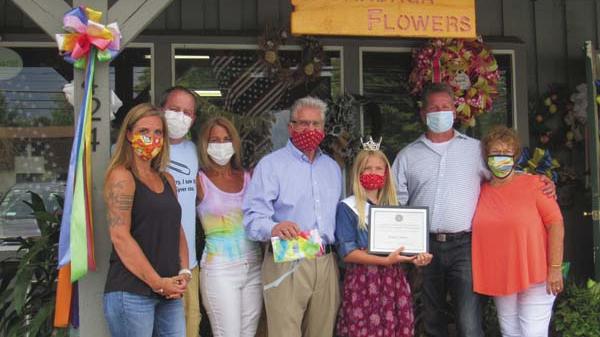 Little Kid with Big Heart
Kindness is the strongest healer and in these times of health crisis and social strife, this becomes the most potent tool to keep the human spirit alive. The Act of Kindness Award, bestowed by state Senator Jim Tedisco, to Conyne will definitely inspire several others to do the same.
Appreciating the great work done by first responders and health care professionals, Tedisco, as quoted by the portal, said that they are the first group of real heroes and the second group of heroes are those who put the needs of others before their own.
"Kendyl you are one of those people," The Leader-Herald quoted Tedisco as saying.
Act Beyond Self
Despite the threat of deadly viruses, Conyne organized a food drive on May 31. She donated the food to the Free Methodist Center of Hope on Bleeker Street in Gloversville.
It is not just about one event. She is known in the locality for her continuous self-less act of giving back to the community. The list of activities is really inspiring. Not just in terms of engagement and participation but creativity in finding a way to help each other.
Be it annual the Stuff the Sleigh toy drive or making tie-dye T-shirts to raise funds. The core idea is to be a helpful and meaningful contributor to spread happiness and joy.
Interestingly, she is an active participant in the Autism Awareness drive. She also does a beautiful act of kindness by leaving flowers on the doorsteps of neighbors.
Conyne's family owns Sacandaga Flowers. She believes that since the community gives so much to the family, so she wanted to give back to the community.
Such an inspiring story of doing good. Young and old, short or tall, brown, black, white or any other color, we can all do good and do more good. Then, do more good after that!!!