It is proven beyond doubt that the acts of kindness are a great healer. Ideally, one should keep on doing good and inspire others to do the same. We are conditioned to perform better if we see a reward coming. Wareham Police Officers are doing exactly the same by rewarding those kids who are found doing good works.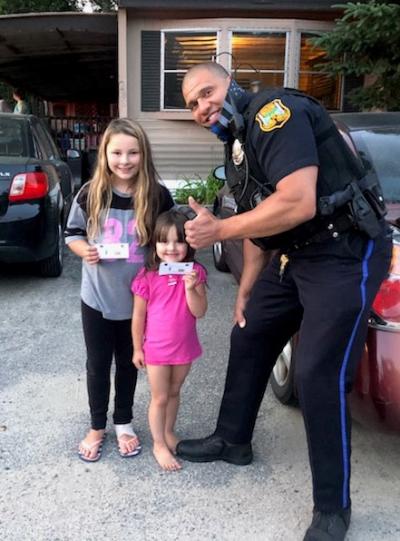 Officers patrol streets of Wareham and Onset with an eye for those little souls who are doing great work of helping each other and reward them with coupons to get ice cream from either Perry's, Nana's, or Kool Kone.
Rewarding Act of Kindness
The act of kindness starts a chain reaction. Inspired by a similar act in Acushnet, Wareham Police officers look for little angels doing good. They reward them with the sweet gift of ice cream. The money for ice cream comes from the police association fund. The idea was to buy 150 ice cream coupons, 50 each from each business, and share it with deserving kids. Interestingly, they have already distributed half of the coupons.
Finding over 75 kids doing an act of kindness in a locality is a great sign for humanity.
"It's funny, we hoped that they would last the summer, but there's a lot of kids out there doing the right thing." Wareham Week Today quoted Calib LaRue, a police officer who initiated the campaign, as saying.
Chain Reaction of Positivity
Although the act of kindness, in most cases, is selfless, this kind of appreciation always helps in inspiring others to do the same without a second thought. Karley Pinto, who called 911 when she spotted smoke coming out of neighbors' home, received one ice cream cone. The portal reported adding that her quick reaction helped save life and property.
As a token of appreciation Officer Joseph Cardoza also gave Karley and her little sister ice coupons.
It is not just about helping others, but self-help as well. According to LaRue, as reported by the portal, he also gave out coupons to kids who followed car seat belt safely rules. Some kids earned ice cream for wearing helmets while biking.
Highlighting the diversity of interaction with people and negativity in the majority of cases, LaRue told the portal that this is one of those positive outcomes.