Be strong and courageous; do not be frightened or dismayed, for the Lord your God is with you wherever you go. Joshua 1:9.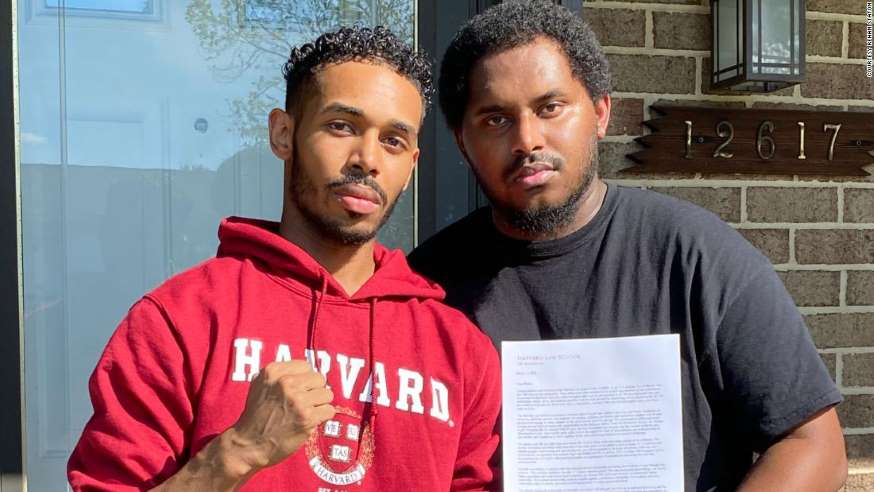 Financial issues, illness, and a significant sports injury did not dampen the spirit of 18-year-old Rehan Staton. After graduating high school, Staton, who worked at the Bates Trucking & Trash Removal sanitation company, had his aim set high and steady. At times he was left frustrated and worn out as he worked to support his brother and father. However, never did his family or friends ever see him giving up. Today, Rehan is a college graduate and is heading to Harvard Law School this fall.
Life Was Hard
Life was never easy for the young man. He was born and raised in Bowie, Maryland. His mother left him when he was eight, and his father raised his two sons on his own. The senior Staton often had to take on two and even three jobs to keep things running. Many of their extended relatives shunned the family of three. They had to rely on each other for support.
Troubled times had its effect on Rehan's academics. His dad worked all the time, but still, the family faced food insecurity.  Despite all the difficulties, Rehan persevered and found solace in athletics and boxing. The last straw was when a teacher recommended that Rehan attend remedial classes at school. Rehan's father stepped in, and at a local community center, an aerospace engineer offered to tutor Rehan for free for the remainder of the school year.
Tragedy Strikes Again
Rehan never looked back since then and continued to improve academically.  At the same time, he was training to be a professional boxer in high school. However, tragedy struck again; he suffered a double shoulder injury in the 12th grade. Every school in which Rehan applied for admission rejected him. He ended up working as a garbage man.
His co-workers often thought about why he was in such a place. His story soon reached the ears of Brent Bates, the son of the owners of the garbage company. Bates soon took Rehan under his wing and brought him to Bowie State University to meet a professor. Impressed by Rehan, the professor appealed to the admissions board on his behalf. Rehan began undergrad later that year and earned a 4.0 GPA. In the second year, Rehan decided he wanted to go to law school.
Rehan said to CNN, "Throughout my entire life … all the people in my life who I was supposed to look up to were the ones who always downplayed me and made me feel bad about me. I had to go to the 'bottom' of the social hierarchy — that's to say formerly incarcerated sanitation workers — to be uplifted."
Despite adversity, Rehan has achieved great things. He now wants to help others realize their dreams with LSAT tutoring and college counseling. This is a great example of pulling yourself up and making the best of a bad situation.