The house of God is far away for prayers; why not make a crying child smile! (An Old South Asian Proverb).
Nothing is nobler than to make a sick child happy. It is precisely what Yuri Williams and his Long Beach, California non-profit, A Future Super Hero and Friends, have been doing. Donning the costume of Superman, one man fulfills his mission at children's hospitals across America. He has covered all fifty states, including Alaska and Hawaii.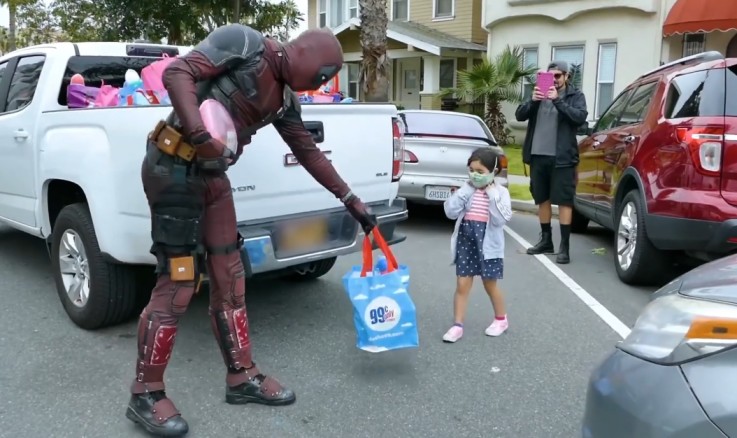 Finding Solace By Making Sick Kids Happy
Yuri Williams brings Smiles to 100,000 sick children and families.  In 2009 Yuri's Mom succumbed to cancer, and he was devastated.  His Mom's slow and painful battle against cancer gave him the idea of being a superhero to children who are battling a terminal ailment. He realized that the best way to fathom his grief was to bring some moments of happiness to others.
A Tough But Noble Act
A superhero can have the strength of a locomotive and fly in the air in any Marvel flick. However, it requires great inner strength to bring a smile to the world while enduring a personal tragedy. What could be nobler than to uplift a victim in the real world and bring smiles to children who are desperately ill?
The hospital is Yuri's turf, and it is all part of his routine to serve the underprivileged. Besides his one-person act, Yuri has organized blood drives, toy drives, and movie nights—all while donning Superhero costumes, and a heart of gold.
"They don't even call me by my real name anymore, it's just Spidey or Spider-Man," the man behind the mask told Hawaii News Now.
Yuri's doing good act does not end there. He also visits homeless camps to distribute food and clothing. He also started a fundraising campaign on Patreon. Yuri wants to start art programs and other activities for the impoverished, differently-abled, elderly, kids, veterans, and anyone in need.
This creative way of doing good is inspiring. Hopefully it will inspire you to think outside of the box and create new ways to help others. Doing good can be a fun and rewarding experience for you and for the ones receiving the good. Do good-it's in you!