Coachella Valley is no different from any other city in America. The pandemic has also affected the trade and economy of the town. However, the pandemic has also brought about the giving spirit in everyone. Jack Srebnik and his business partner, Ellen Spencer run 'The Slice,' their New York-style pizzeria in Rancho Mirage.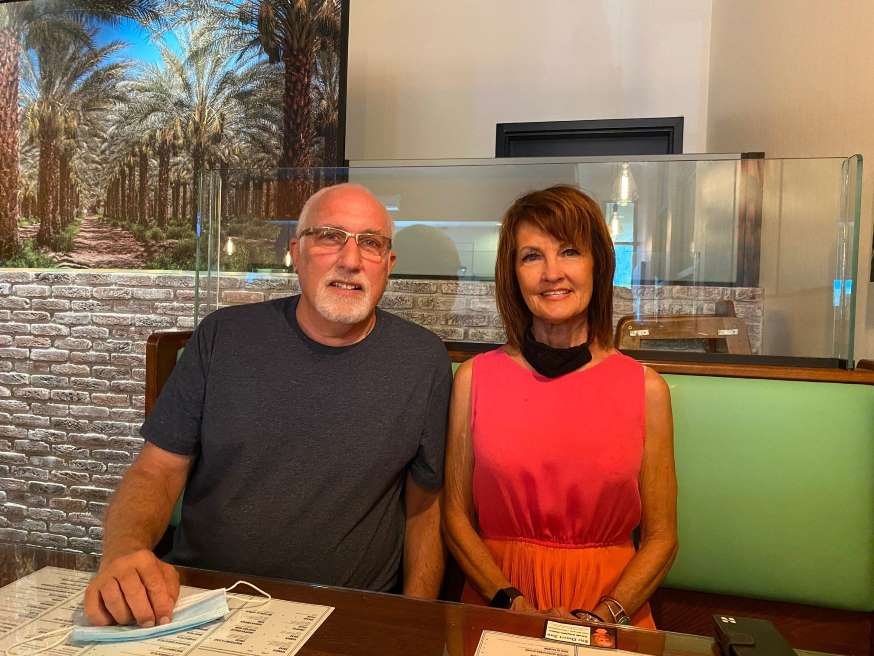 Every Thursday, 20 pizzas from their restaurant go to nurses at Eisenhower Health. In addition to these on Mondays, Wednesdays, and Fridays, the duo distributes 50-70 pizzas throughout the Coachella Valley as part of their Great Plates program for seniors.
Past Career Made Her Resilient
Ellen Spencer was born in Tennessee. She had a career in criminal justice as a parole officer in Ohio. It is the strength she gained in those years, which made her resilient to see through the pandemic. Ellen credits her feelings for the underprivileged to her days as a parole officer.
The duo also goes to Indio to donate pizzas to FIND Food Bank. When the National Guard was distributing groceries to the underprivileged, Srebnik and Spencer ensured that no guard members went hungry.
When Governor Gavin Newsom ordered the lockdown and established the stay-at-home and social distancing rules, Srebnik implemented them to the last word. Training given to the staff and tables set six feet apart.
Great Camaraderie
The Rancho Mirage Slice opened in 2008. The duo also has restaurants in Santa Monica and Maracas Mexican restaurants in Palm Springs and Rancho Mirage and JT's Diner in Palm Desert. The camaraderie between the two is excellent, and over the years, the understanding of business is still evident.
Besides running the business, Srebnik was also the past president of the Rancho Mirage Chamber of Commerce and is very active.  Later he will be chairing the annual 'A Few Good Men' events. The event benefits the Ronald McDonald House and scheduled to on Oct. 2.
Spencer and Srebnik are two people with huge hearts for others. Running successful businesses is time consuming and hard. Seeing the value they can add to others through their businesses shows they are good people. Doing good comes natural for them.