As the country continues to recover from the financial downfall slowly, many companies are looking for ways to help as much as they can. One company that has been improving since the start is Central Standard Craft Distillery in Milwaukee, Wisconsin.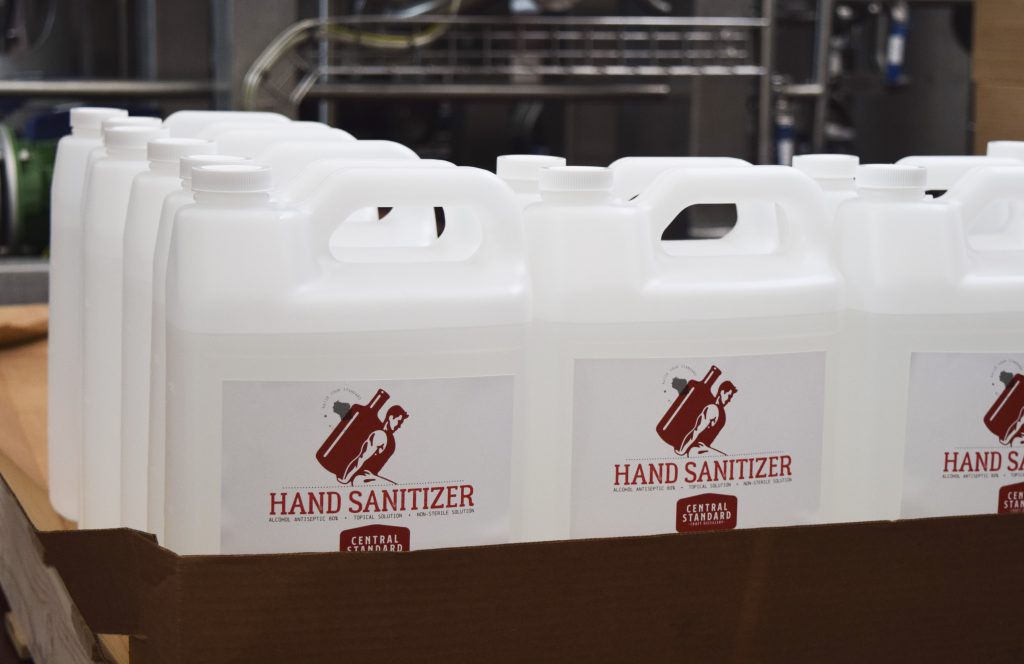 Central Standard Craft Distillery doing good providing sanitizer to businesses
Urban Milwaukee reports that they started producing hand sanitizers in March, to help the local community. Now they are turning their focus on assisting businesses to recover. They have developed an online portal that allows companies of any size to bulk purchase hand sanitizer. The distillery started out helping locally owned business Andis Company. They also provide hair products and pet-grooming supplies. 
Andis will now be shipping the hand sanitizer to barbershops and groomers across the country.
Distillery co-founder Evan Hughes said, "The mission has always been how can we keep people safe, but what's also important as we look to re-open is how we can get the community back to work safely." They are finding a way to help businesses across America who need help.
Central Standard doing good and helping businesses recover
The distillery has delivered sanitizer to local restaurants in the community, small businesses, and the local little league. Central Standard Craft Distillery still has sanitizer available to companies and groups of all sizes and scope.
Central Distillery is a small craft distillery in Wisconsin specializing in hand-crafted Bourbon, Whiskey, Gin, and Vodka. They offer businesses the ability to pick up bulk orders from their distillery or ship them.
"At Central Standard, we're about local helping local, and with this initiative, it's about local helping local on Main Street and beyond," Hughes told Urban Milwaukee.
It's good to see businesses supporting other businesses and also helping them recover during this trying time. Are you a business owner? Contact us through the comment section below and share your story of a business doing good.