Extraordinary times require out-of-box thinking to reignite the compassion which remains in a dormant state. One such example of trigger came to light in Gulfport, where one act of kindness inspired several others to do good for those in need.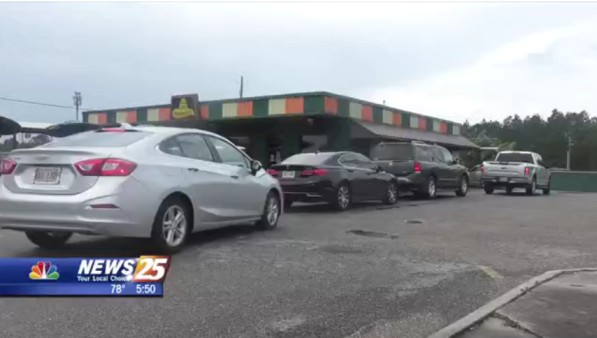 Paying it Forward
Good souls are everywhere, and all they need is the right avenue and platform to express it physically. One customer's act of paying it forward at Taco Sombrero Drive-Thru initiated a chain reaction of a similar response.
On Monday, July 7, it was a shock and surprise for the cashier, Makenna Morgan, as not one, but 79 drivers paid for the order behind them in the drive-thru line.
Fox affiliate WXXV25 quoted cashier Makenna Morgan as saying. "At first, we were kind of shocked. We thought it would just be five cars maybe, then it just kept going, and we were like 'whoa.'
"Then one guy paid for a $40 order, and we were like 'whoa, some people are nice," Morgan added further.
The two-hour-long act of kindness, witnessed live by Morgan, is an excellent example of doing good. People are more than willing to help each other.
Chain Reaction of Kindness

Kindness is more like a fusion reaction, which binds people to recreate the warmness of togetherness. Just one inspiration and several others joined the chain to make it a huge success. Interestingly, in Morgan's words, "they were like 'okay I wanna put five dollars behind us or can I just go ahead and pay for theirs.'"
At times, when all types of conflicts are in play, this act of kindness is naturally going to surprise anyone. For Morgan and his team also it was astonishing.
"We thought we would get through a few, but when we got to 50, we were like 'this is real, we gotta keep it going," Morgan was quoted in the report.
It is not just about a few leaving a few dollars behind but also a sense of care and togetherness. We all can play our role as ambassadors of kindness by doing anything that could bring a smile on someone's face.