As the current health crisis continues to worry many people, the Dallas community is coming together to help those in need.  Texas-based spirits company Tito's Handmade Vodka has handed out 45,000 bottles of hand sanitizer to the public in Dallas.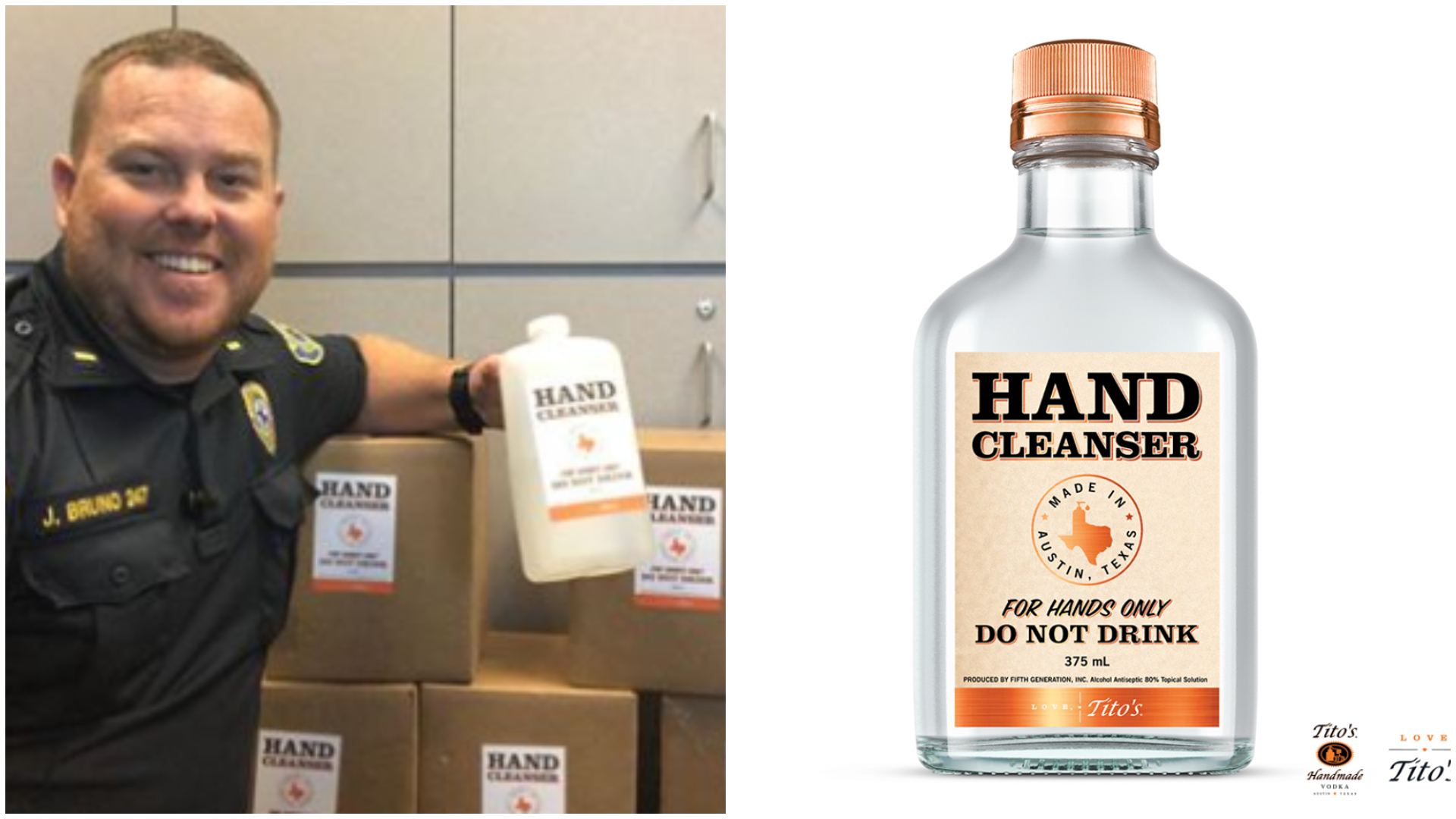 Texas' Tito's Vodka doing good and helping those in need
Tito's has been making hand sanitizer since March to increase the supply of disinfectants. Tito's has donated hand sanitizer to 30 states. They just finished handing out free sanitizer to those in Austin.
"Given the rise of COVID-19 cases in Texas and knowing that a sanitizer is an essential tool in keeping our communities safe, we want to supply residents in our home state as much as we can," said Taylor Berry, vice president of brand marketing at Tito's Handmade Vodka, in a statement. "After giving away sanitizer to our hometown of Austin earlier this month, we're now here to give back to Dallas and will expand to additional Texas cities over the coming weeks."
Tito's originally started making 24 tons of hand sanitizer but has increased to 325 tons. Similar spirits companies have stepped in to provide hand sanitizers for first responders.
Tito's doing good across the state keeping public healthy
Those in need of sanitizer got in line at 9 a.m., and each vehicle was given three bottles. Tito's made sure everyone on site was wearing a mask. They have also donated a grant of $1 million to the Baylor College of Medicine to restart research on a potential vaccine for COVID-19.
It's good to see that businesses are stepping up and helping those in need within their community and state. Especially when it comes to helping people stay healthy. Are you a business owner and showing your support for the community during this tough time, share your stories in the comment section below.