With the current health crisis causing a shutdown of many businesses and forcing front line healthcare workers to give their all, some have been forced to cancel their wedding plans. Brides Across America is working to deliver wedding dresses to those on the front line.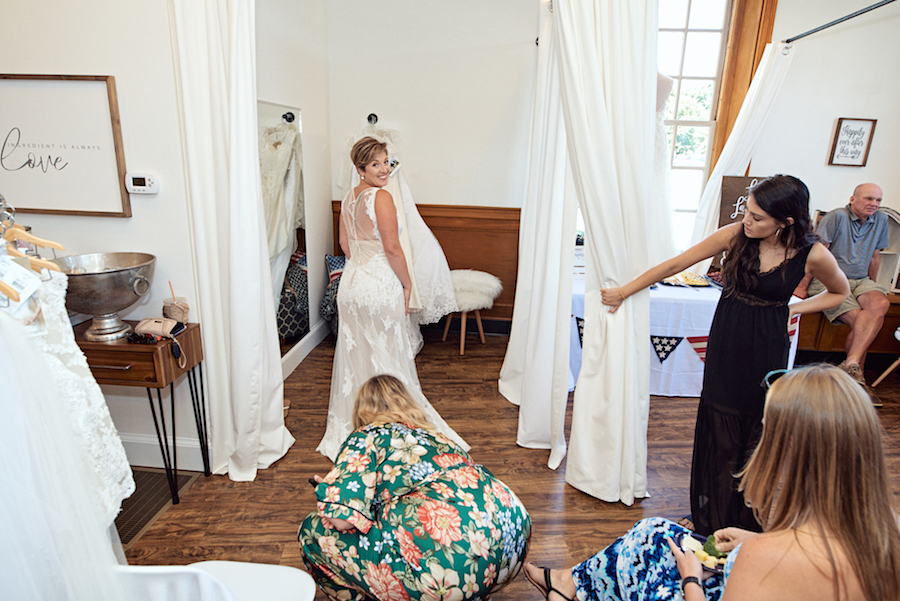 Brides Across America helping brides-to-be serving on the frontline
BAA founder Heidi Janson told Today Style that they just wanted to do something to give back and show them that they're thinking of you. "They're putting their lives on the line, just like the military or a first responder, so this was our way to give back to them. We just thought it lined up nicely with our mission."
Since 2008, Brides Across America has donated 2,000 wedding dresses, and 25,000 throughout their existence. Their base of operations is in Andover, Massachusetts. The nonprofit ships dresses to local boutiques or event spaces so they can hold events that allow brides the opportunity to browse donations.
BAA working hard to fill the need
While being a small operation, they are working hard to keep up with demand. One of those who was able to pick up a wedding dress was registered nurse Nicole Harris. She spoke to CNN, saying: "Working during the Covid-19 pandemic has been a roller coaster of emotions, but I am grateful that I was able to make a difference in my patients' lives, much like Brides Across America made a difference in mine."
BAA asked the public to donate dresses that are less than five years old. They also accept veils, jewelry, gift cards, and even wedding favors. You can donate through their website. It's good to see those who can help those on the frontline, assisting in the way they can. Share your thoughts and stories in the comment section below.