The health crisis and resulting efforts like social-distancing have deeply impacted almost everyone. The worst among them are small businesses. Real character comes to light during bad times. During this health fiasco and prevailing economic uncertainty, the "Summer Saturday" promotion  is like a gift from God for businesses in New Heaven.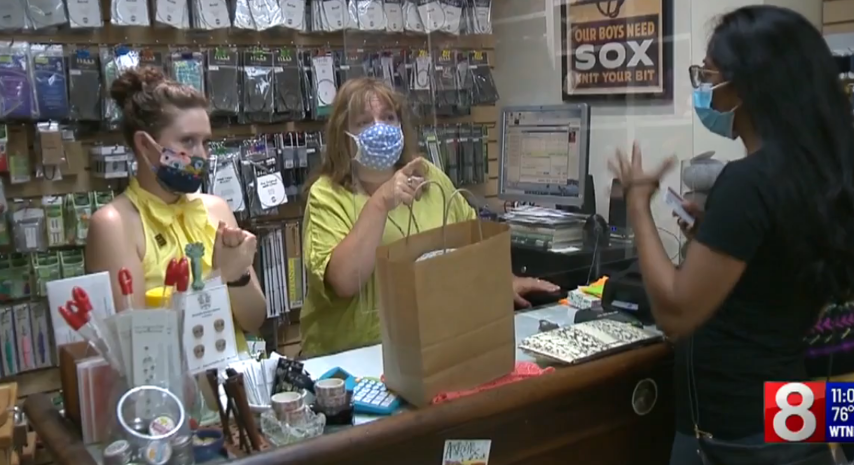 Promoting Love and Kindness
Moreover, the federal guideline of social-distancing to control the spread of the virus has disrupted the standard business model. Since it is all about survival, businesses are finding new ways to balance safety and durability.
According to the WTHN report, 45 businesses and restaurants of New Heaven offer discounts. The idea is to attract customers during the "Summer Saturday." This is more like a ray of hope for business owners like Linda Rais. She owns Knit New Heaven-a place where people come to knit and sew their supplies.
Applauding the effort to help local businesses, Linda said, "It shows that people care about us," adding that it has been scary.
With no business and an infected son to look after, this kind of effort is a great motivator to fight until things get back to normal.
Supporting Each Other
Interestingly, despite fighting the virus, the social media campaign started attracting customers to help businesses. A regular customer of Knit New Heaven, Mary Hu came to store and bought yarn. She started knitting in front of the store. The News8 reported.
"It's absolutely essential to come out and support the business," News8 quoted Hu as saying.
Several people came out to have lunch at Prime 16 on Temple Street, News 8 reported.

Appreciating the effort, Samantha Gettings said, "We thought we could do our part to help boost business and get outside a little bit."
Prime 16 is also offering attractive discounts to attract regular customers.
Applauding the "Summer Saturday" effort, GM of Prime16 told the news outlet that it is a big boost for everyone's morale.
Echoing the same Mayor Justin Elicker told News8 that 'Summer Saturdays' is a fun way people can support businesses safely.
Small businesses play a big role in our local economies. Doing your part to support these stores is a great way to do good for your community and the owners of those businesses.