The pandemic has affected all business activities. Garfield County is trying to get its economic activities back to normal. Rifle Regional Economic Development Corp started an initiative in April to create a fund. The fund will help local businesses affected by the lockdown. RREDC, executed the Rifle Small Business Emergency Loan Program, allocating $100,000. It started offering $2000 loans to local businesses. The lockdown required the creation of such a program to cover operating expenses.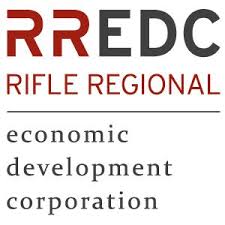 RREDC Helps Local Businesses
RREDC Executive Director Katie Mackley said to postindependent.com that there are several businesses in the city. It included restaurants, retail, salons,  which weren't able to access this Small Business Administration Funds Program. The business houses furnished receipts of the operating expenses incurred during the period. Their loans will be written off.
Other Cities Join The Process
Katie Mackley added that they have processed 39 applications and allocated $77,000 for the program that closed on June 18. After seeing the success of the RREDC funded program, other towns also joined the process. The city of Silt also shook hands with the RREDC. It allocated $20,000 toward businesses during the shutdown.
Mackley also added that they were able to process three applications to help the businesses pay rent and other expenses.  Businesses on Third Street began to open after the lockdown. The city started building parklets for use a month before the unlock process began.
The city also implemented the COVID-19 Restaurant Modification Loan Program for outdoor dining. $50,000 was made available for Third Street restaurants. And $50,000 for non-Third Street restaurants to help with interior and exterior modification. $5,000 is the upper limit of the loans. Fourteen restaurants also took advantage of the program. And the funds utilized in projects like expanding outdoor seating, building a deck, or creating parking spaces.
Times are hard right now with the COVID-19 pandemic impacting the economy. It is great to see that there are programs available to help businesses survive and hopefully thrive. Helping local businesses through this hard time is one great way to do good. Do Good – it's in you!