The world is fighting survival battle on several fronts. The crisis has also disrupted the health care system, but efforts to control the spread of the deadly viruses derailed the economy. The most affected ones are the small and medium businesses.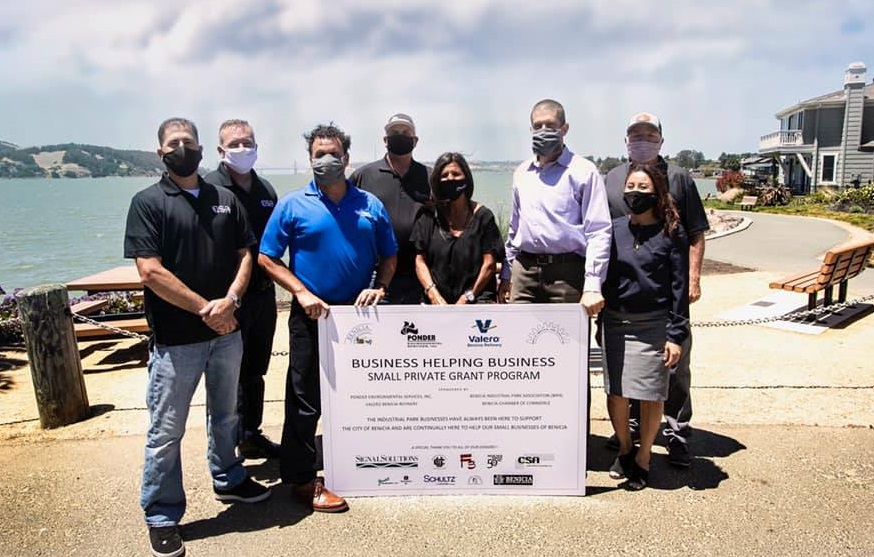 Thankfully people are coming together to help each other in this unified fight to sustain and survive. Jimmy Ponder—the owner of Ponder Environmental Services in Benicia – formed a committee to help local businesses. He visualized the pain and challenges small businesses face to manage liquidity.
Collective Responsibility
The committee, comprising friends and colleagues, met on June 11, and in just 20 days, they were ready with a $250,000 fund to support local businesses. The idea was to stand united and be with the local businesses in troubling times when demand is at an all-time low.
The program, titled "Business Helping Business," started with a $100,000 contribution from Jimmy and his wife. Vice President of the Valero Benicia Refinery, Josh Tulino, joined the effort with equal contribution. Others also joined and created a fund of $250,000.
The committee also invited grant application on June 17 with a deadline of June 25. Interestingly, 92 applications reached the committee with a total funding request of over $1 million.
Share to Grow
The fund wasn't enough to meet all grant requests. So the committee evaluated all applications based on urgency and need, the Benicia Herald Online reported. Committee member shortlisted 55 small businesses to disburse grants, the report said.
And on July 1, the committee started delivering the grant checks to shortlisted businesses.
"Today was an exciting and emotional day for both the grant recipients and the committee members delivering the checks." the portal quoted Ponder as saying.
"The goal was to provide some of our struggling businesses with some good news and some hope." Ponder told the portal.
Expressing gratitude to be part of the program, Josh Tulino told the portal. "I was honored and proud to be a part of this effort, and very pleased that we were able to help out so many small businesses in Benicia."
Moreover, it is the value of the grant and spirit of togetherness in the fight against the common enemy. This kind of act of kindness will inspire many more to do the same.