The federal lockdown guidelines to control the spread of the deadly virus have made it challenging for businesses to survive. The administration has issued fresh safety guidelines to follow while opening businesses. Businesses need liquidity support to meet regular expenses and stay afloat when demand is at an all-time low.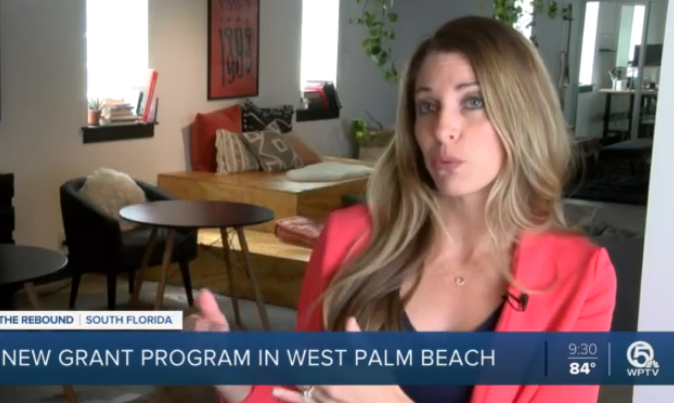 Thankfully, people are coming forward to help each other in the fight against the disease and economic crisis. One such act of support and care came to light in West Palm Beach, where businesses and freelance workers are availing fund benefits under the Project 1909.
Support and Care
Businesses of all types are cutting expenses, which is impacting the job market drastically. Since there is no revenue flow, businesses need additional fund support to meet regular expenses.
With the idea of social justice at the core, under Project 1909, freelance workers get jobs, and businesses get easy access to human resources.
"We are a creative incubator," WFLX, a Fox20 affiliate, quoted Shana Ostrovitz, the nonprofit executive director.
The project received a $30,000 grant with the help of the West Palm Beach Downtown Development Authority and the Knight Foundation. With the fund, the project executive aims to hire local freelancers and help businesses in need.
Perfect Mix of Work and Support
The core idea is to support local businesses by cutting expenses and staying afloat until the normalcy returns.
"It's really exciting because it actually supports two businesses simultaneously," Ostrovitz told the portal.
Appreciating the project initiative, the program director of a local nonprofit Inner City Innovators, Norman Austin, told WFLX that free work is an excellent supporting idea in the current situation.
The nonprofit provides mentorship to young black men and promotes racial justice initiatives.
Highlight the human spirit of togetherness, Austin told the portal, "We live in the United States of America. There's no reason why we should not be united."
The project aims to raise another $25,000 to continue the initiative. You can also do good by doing something similar to bring people together and create a system where everyone could coexist and survive.