Businesses need liquidity support to survive in troubling times when demand is at an all-time low, and expenses are on the rise due to safety guidelines. The government is doing everything possible to help and support businesses, and big businesses are also joining hands to mobilize resources to help those in need. Serena Williams, the 23-time Grand Slam singles title winner, has launched a new jewelry collection. It's titled 'Unstoppable' to support small businesses.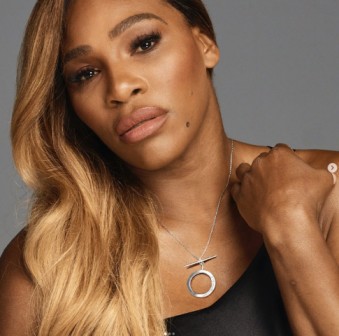 Unstoppable Determination
The idea is to sell a necklace and bracelet collection, made of sterling silver, and also accent-incrusted diamonds. 100% of the profit will go to The Opportunity Fund. The design symbolizes Williams' positivity and determination to overcome odds and be a winner.
The two-piece collection is available for purchase on her website. You can buy this beautiful piece from jeweler K.P. Sanghvi and be part of the great act of kindness. You will have a great piece of jewelry, and your money will go to the nonprofit organization. It helps small businesses with funds and financial advice.
"I am so excited about the Unstoppable capsule collection," Williams wrote in her Instagram post.

"It represents serenity and unity and is a reminder that your optimism and strength are unstoppable." The Harpers Bazaar reported citing her post.
Opportunity to Do Good
Health crisis, economic distress, and social-economic conflict has made it difficult for businesses to remain afloat. Among all, black-owned businesses are most impacted.
CEO of The Opportunity Fund, Luz Urrutia, said that over 3.3 million small businesses went out of business in recent months. He highlighted the importance of participatory funding support in helping businesses survive.
The Opportunity Fund also aims to act decisively to help businesses, mainly black-owned businesses, so that they could sustain and survive.
The core idea is to accelerate investments in Black entrepreneurs so that something better could be built post-crisis.