If you are feeling low, be a neutral observer to see the pain and suffering of fellow humans. We all struggle in the search for happiness, but some have to endure more to survive.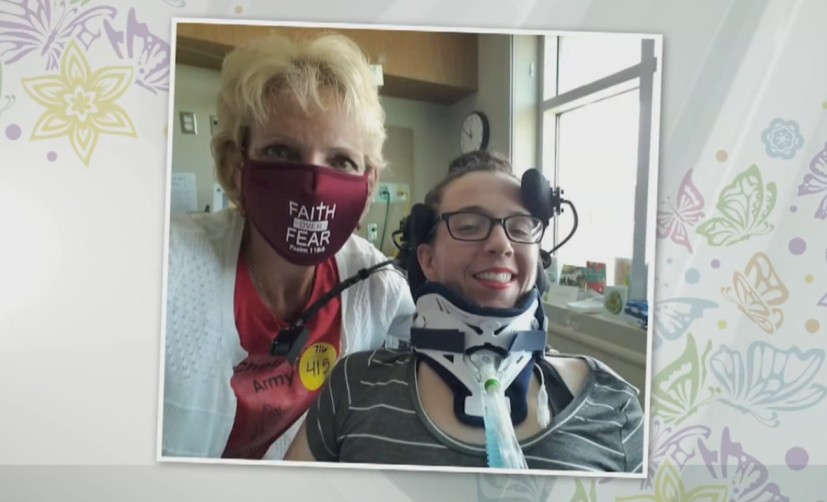 You can be a messenger of God by helping those who are less privileged. One such struggling soul is a 29-year-old accident survivor, Chelsea Ellis, from Buffalo, who is struggling to manage funds for an expensive spinal cord rehabilitation program.
Buy a T-shirt to Support Survivor
Chelsea walked home on the sidewalk on April 15 when a 911 responder police SUV lost control and hit her. She was admitted to a nearby hospital where she was treated for multiple fractures, spinal, and brain injuries.
Thankfully she survived but currently a quadriplegic and ventilator dependent. She needs a 3-month long spinal cord injury rehabilitation program in Colorado, WKBW-an ABC affiliate– reported.
Unfortunately, the treatment, which would cost $5000 a day and an additional $55,000 for air ambulance, isn't covered under health insurance.
Her family is seeking monetary assistance. Thankfully, a local t-shirt company 26shirts is running a campaign to raise funds through a limited edition t-shirt sale.
Doing Good Act of Kindness
Currently, she is under treatment in Colorado, following a GoFundMe fundraising campaign.
The total cost of 3-month rehabilitation at Craig Hospital in Englewood, Colorado, would be approximately $515,000. After the initial fundraising campaign, she still needs $200,000 to get the full treatment.
You can be part of the great act of kindness and be a messenger of compassion by buying "Wagon Flash" shirts for $26. Out of sale proceeds, $8 of each unit goes to the fundraiser.
The West Herr Auto Group, an automotive vehicle retailer, is an official sponsor of the 26shirts' Ellis support fundraising. The company offers you style, type, and size flexibility. So, buy as many as you can and help Ellis get back home. For a link to buy a shirt to help Chelsea, click here.