Every dark cloud has a silver lining. Layoffs are a big story in present times when the pandemic is sweeping across the globe. The pink slip is any worker's worst nightmare, and sadly it is becoming more common these days, especially in the hospitality segment. But there is another side to this story.
Swiggy, a well-known food aggregator, had to layoff a number of its employees. First, it gave pink slips to 1100 employees. Now it is busy finding employment for those who have lost their job in other business segments. This process is better known as outplacement.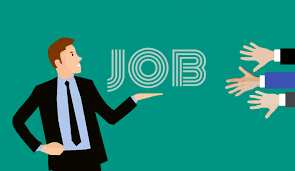 Talking to the Economic Times, Girish Menon, vice-president of human resources at Swiggy, said that COVID has hit the hospitality industry the most. Most of the workers who got the pink slip were outstanding performers. They may not find employment in the hospitality segment, but they can help companies in other sectors.
There Is Hope For The Future
Swiggy is not alone, and many companies have laid off their workers because of the pandemic. It includes Uber India, Oyo, Ola, Cure. Fit, ShareChat, Lendingkart, Zomato, Makemytrip, and Airbnb have seen a 40 to 80% fall in revenues. It is encouraging to see these companies fulfill a social obligation and help the retrenched workers find employment in other sectors. The company bears the expenses in the process and not the retrenched employees.
The Silver Lining
Layoffs are becoming increasingly common, but at the same time, companies are also hiring. Companies such as Swiggy have partnered with global staffing companies to offer outplacement services. Joel Paul, general manager-India, RiseSmart, talked to indiatimes.com and said that outplacement is growing at 30% annually in India.
The move has offered much relief to the employees who have just lost their job. The fact that there is hope and you can talk to someone at the place you have worked is a consolation. There is hope that the future will be better.