Shaquille O'Neal has become a fixture on television. Whether it's being involved in the NBA in some fashion or helping his community. He's gaining praise for his acts of kindness and charity work.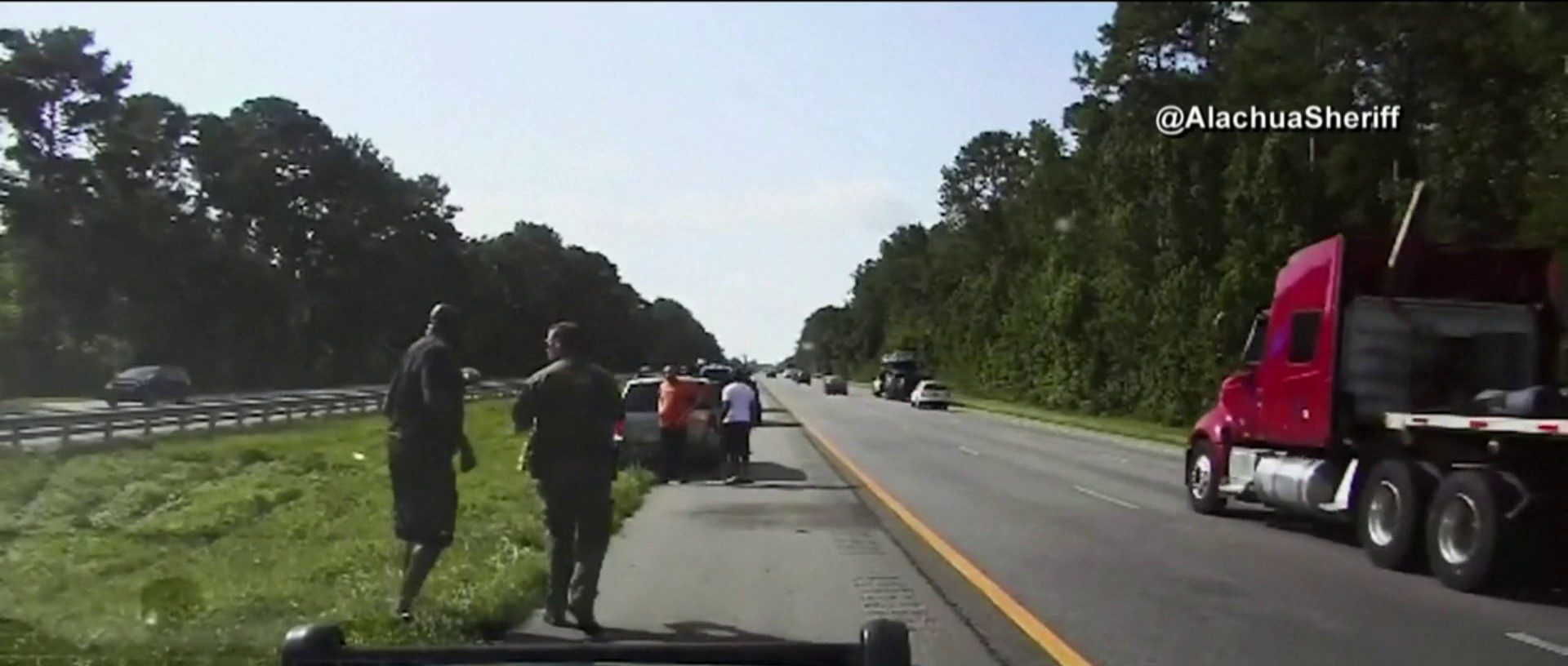 Good Samaritan Shaq helps a woman in need
Law enforcement is praising Shaq on Facebook for being a good Samaritan stopping to help a lady who was in a car accident last week. According to the Alachua County Sheriff's Department, Shaq pulled over to the side of I-75 when he saw the woman's tire blow out. Shaq waited around with her until law enforcement arrived.
Shaq greeted the surprised officers and then left shortly after. Deputies thanked him for his help. Supporters familiar with O'Neal's work know The Big Aristotle has always held a strong interest in law enforcement. Shaq has previously held positions with the Los Angeles Port Police, Miami Beach Police, and Clayton County Sheriff's Department.
O'Neal has long been known for doing good in his community
The NBA legend previously helped a woman who fainted in Manhattan in January, helping to block off traffic until an ambulance arrived. O'Neal is an Orange County, Florida resident and had just endorsed Sheriff John Mina for re-election.
O'Neal has been known for his strong support of law enforcement, even as he was rising through the ranks of the NBA. He became an auxiliary deputy for the Broward County sheriff's office.
It's great to see those with influence and respect such as Shaquille O'Neal stepping up and helping those in need. Perhaps this will encourage others to look out for those in need and help in any way they can. Have you been a witness to similar incidents involving stars like Shaq, leave your stories and comments in the comment section below.