The ongoing health crisis has deeply impacted small businesses worldwide. They are doing everything possible to remain afloat by cutting expenses. Small businesses are cutting marketing and advertisement budgets to keep the costs in check. Visualizing the challenges small businesses and nonprofit bodies face, Google announced an $800 million ad credit program to help them survive in troubling times.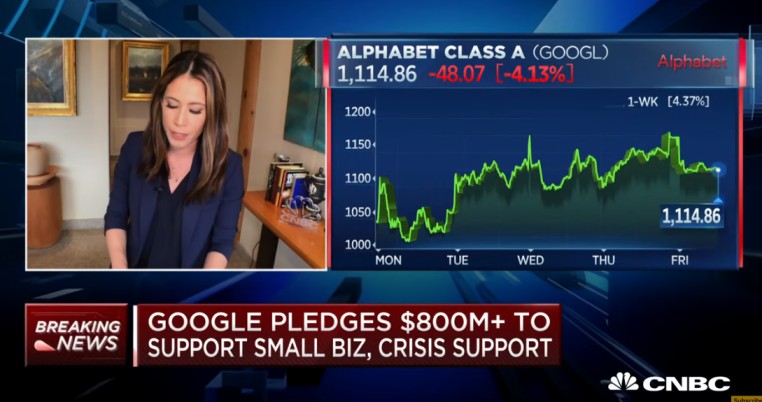 Ad Credit Support
Announcing in March, Google CEO Sundar Pichai elaborated that the majority of the $800 million will go to small businesses and government organizations. The support will be in the form of ad credits and loans to respond to the health crisis with confidence.
Millions of small businesses are closing due to lack of demand and shrinking bottom line. Google is also facing heat as businesses are not investing in advertisements. The Ad credit component is all about keeping businesses active in digital ad space to attract quality traffic.
The government is under tremendous pressure to mobilize resources to mitigate the risk of the deadly virus and provide support. Expressing solidarity with government organizations, the search engine giant has allocated $250 million worth of ad grants to over 100 government bodies globally, according to the TechCrunch report.
Small Biz
Acknowledging the pain of small businesses, the company has set aside $340 million as ad credit support.
The ad credit support will be available for all small businesses with active accounts in the last year. They will have full liberty to use ad grants as they wish until the end of the year.
Since ad credits aren't enough, the company as allocated $200 million for nonprofits and financial institutions. These funds are to provide loans to small businesses in need of liquidity support.
The company is aiming for the likely shift in cloud space following the evolution of online teaching methodology. It has also set aside $20 million as Google Cloud credits for academic institutions and researchers to manage the health crisis.
Google, with firm control over information flow globally, could play a vital role in spreading safety awareness messages. The company is doing good by helping those involved in face mask and other protective equipment manufacturing too.
Google is doing good by helping businesses through this financial crisis. Providing these credits and funds will help many small businesses survive and thrive.