Barbeque is one of America's favorite foods. I for one am a lover of most BBQ's. Man, if you think of all of the different styles of BBQ, the different sauces and ways to make it, that would be a long list. Ever heard of a BBQ Pitmaster? Yes, there is such a thing and it's quite an honor to earn that title. I may never be one of those masters, but I sure do enjoy eating what they create.
Great food made by great people
BBQ is good. What's even better is all of the great food and people that go along with it. Just think of all the places it is served, restaurants, meetings, cookouts, parties, church gatherings, sporting events and many more. I think it tends to make people happy. What I mean by that is, I can't remember going to a restaurant or gathering where BBQ is served and the people serving it being anything but nice.
Now I'm not saying that the actual food is what makes us happy, however it sure goes a long way towards that for me. (I am getting hungry for some as I write this). It's really more about the atmosphere and people that make up that environment.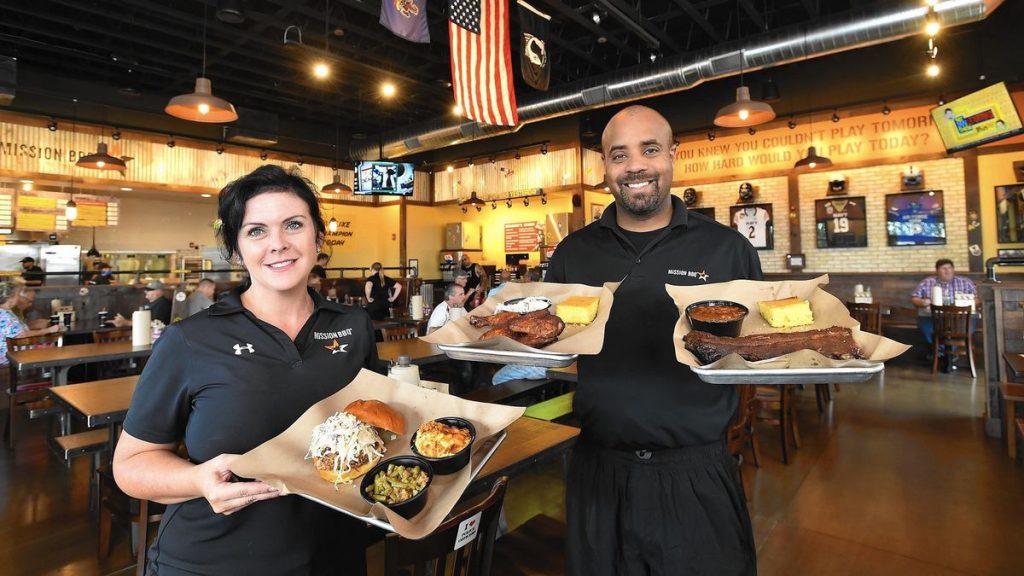 Mission BBQ is one example of a restaurant that serves great food and it's done by super great people.
These folks are on Mission for others
In 2011, Co-founders Bill Kraus and Steve Newton created Mission BBQ with a vision of running a business with meaning and purpose. Ten years after the terror attacks on America they opened the doors to their first location in Glen Burnie, MD which is still their headquarters today.
The two have made a great business that serves some of the best meats, sauces and sides you will ever have the opportunity to taste. What makes the experience even better is the employees that serve it all up. When I use the word 'serve' it has a deeper meaning than just serving up the awesome food.
The company has a unique focus to hire as many Veterans as possible. That's what I meant when I said it had a deeper meaning. These men and women have served in our military in some fashion and Mission BBQ knows they are the perfect fit for their business. It's truly a business focused on  serving others.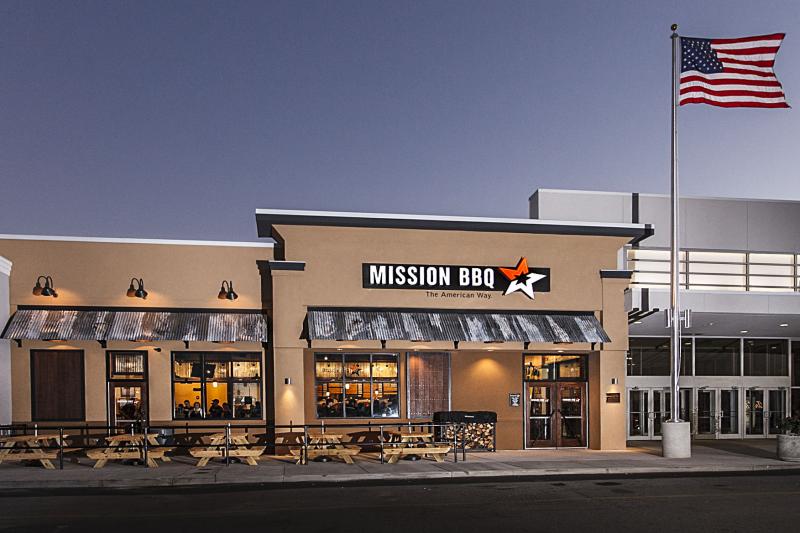 Giving back in many ways
It all starts with the founders, the passion for giving back that is. The main reason for creating this incredible restaurant is to show appreciation to those that have served our country. This is done on a daily basis in several ways, but one very special way is done at noon every day. At noon, everything stops. It all stops for the 'Star Spangled Banner' to be played in honor of all those who are and have served in the military.
They support many organizations across the country including the USO, Special Operations Warrior Fund, Semper Fi & America's Fund, Wreath's Across America, and several others. Each of the 90 + locations also support their own local organizations and charities.
The Honor Flight Network is one organization that is supported nationwide by the company. Honor Flight Network transports veterans to visit our nation's capital and go to the war memorials that honor their service. This patriotic mission has already transported over 100,000 veterans to war memorials. Man, I think that is one of the best 'do good' things I've heard of in a while.
"American Heroes" cups
One Mission BBQ location in Evansville, In has stepped up and is making a huge difference for the Honor Flight Network. Locations across the country are selling American Heroes refillable cups to benefit the Honor Flight Network. The Southern Indiana chapter receives $2 from each cup sold, which are produced locally at Berry Global. So far at the Evansville location over 2400 cups have been sold!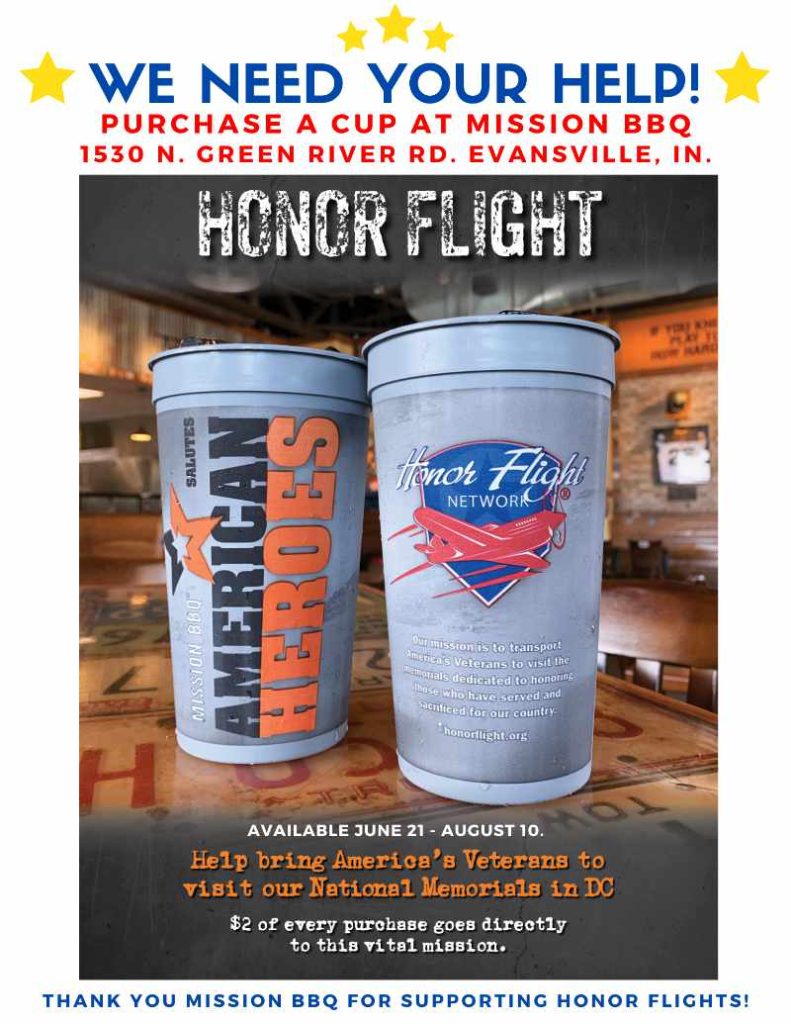 Unfortunately all Honor Flights have been grounded for the rest of 2020. I'm willing to bet that this will not slow Mission BBQ down one bit. Their passion and drive to serve is too strong. Mission BBQ is one business that is in the business to serve and boy do they do it well. Doing Good comes easy to them, how about you? Do good – it's in you!