Elizabeth Frohse and her husband, Dr. Thomas Tischer, will complete a decade of serving animals at the Neshoba County Animal Hospital in Philadelphia, Mississippi. The couple bought the vet hospital ten years ago and they have been through the highs and lows of life.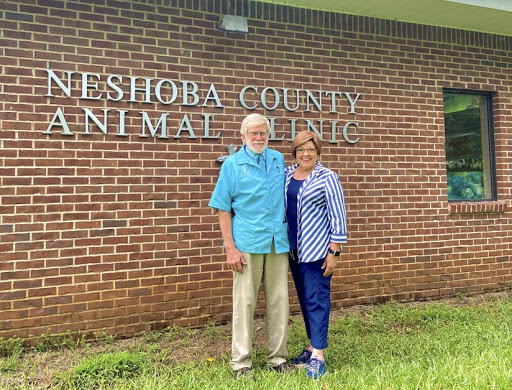 The COVID-19 pandemic has affected all sectors of business, including the vet hospital. The couple cut down the visiting hours to keep the number of visitors at a minimum. However, after repeated requests from worried pet owners, the couple decided to open the vet clinic back to its pre-pandemic hours.
Pandemic Brings People And Pets Closer
The number of people wanting to get their pet in for a checkup has increased. Talking to The Neshoba Democrat, Tischer said he feels that the stay home orders have people spending more time with their pets. Consequently, some may be more sensitive to the needs of their pets.
Frohse feels that the very fact that they are doing something positive provides them with a sense of contentment. Tischer had a hectic schedule earlier and was available 24/7. However, he has curtailed his availability after 09:30 p.m. and now refers late-night callers to another clinic. At 72, he notes that age is starting to take its toll. However, there is no shortage of motivation. Tischer originally planned to retire at 40, but has obviously postponed his retirement quite a few times! Even today, his hectic schedule leaves him with little time to rest.
Frohse had a long career in the telecommunications industry but returned to Mississippi to take care of her aging father, and that is when she found the clinic was for sale. Tischer started his practice in his home town in Minnesota and often worked on farm animals. Later he taught at Murray State University in Kentucky. The couple was in San Antonio, Texas, for some time, and Frohse worked at the vet clinic as a receptionist.
Yeoman Service
The couple made an excellent vet team, and after many suggestions decided they would buy the practice in Neshoba County, Mississippi. They have been giving their services there for the past decade. The community also appreciated their service, and when Frohse broke both her ankles last year, friends teamed together to make meals for the couple for three months.
The Bible and the Judeo-Christian tradition teach and command us to treat animals with kindness and respect. The couple has been following the tradition as true believers.