'Rejoice with those who rejoice, weep with those who weep.'
The command in this verse is the soul and the social code of every Christian.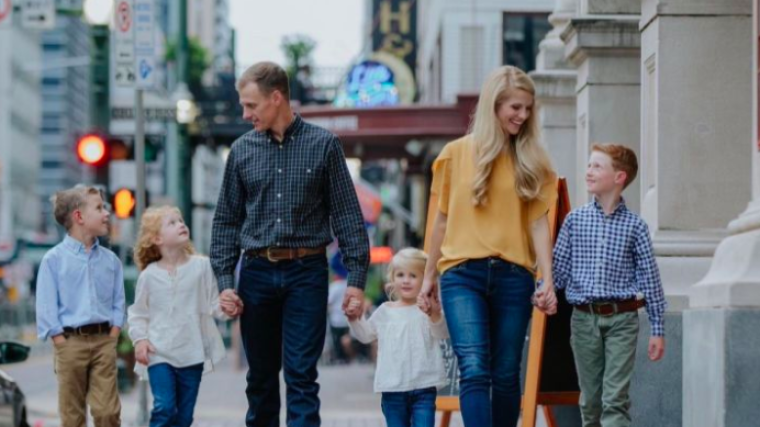 John Powell was a pastor of Emmanuel Baptist Church in New Caney, Texas. He doubled as a church planter and pastor.  The pastor was helping a victim of a traffic accident when he was struck by a speeding semi-truck and died at the scene of the accident.
Outpouring of Kindness
A GoFundMe page created for the family of the noble pastor raised nearly $300,000 from over 2700 people. The 38-year-old pastor left behind his wife, Katherine, and four children — Gunner, Bennett, Ada Kate, and Reese. The GoFundMe page described John as an example of "servant and gentle leader we all knew and love [who] gave his life so that others may live."
The GoFundMe receives donations from friends, associates, and even individuals who didn't personally know the pastor.
A True Servant of the Lord
Russell Moore, president of the Southern Baptist Convention's Ethics & Religious Liberty Commission, talking to Christianpost.com remembered Powell as "sweet-tempered, humble, absolutely devoted" to his wife, Katherine, and their four young children. He was everything I would want any of my sons to be when they grow up," in a lengthy post shared on social media.
John was an embodiment of everything the Lord and his Savior, Jesus Christ, preached. He commands every Christian to be submissive to one another in all forms of emotions- good or bad. Jesus himself sanctifies this in John 11:33–35. Deeply moved, he wept with Mary after Lazarus died. The very fact that Jesus will raise Lazarus from the dead did not prevent him from also feeling the pain of the loss.
This story, although it has sadness in it, is inspiring in such a way that we should follow John Powell's example and help others in need. John left behind his family knowing that he had laid a strong foundation for them to rely on as they grow up. They can take solace in the fact that their father died helping others.