The community of Anchorage, specifically the Anchorage Community Land Trust and the Anchorage Downtown Partnership teamed up to develop and sell the "Love, Anchorage Box." It's a box full of local goods.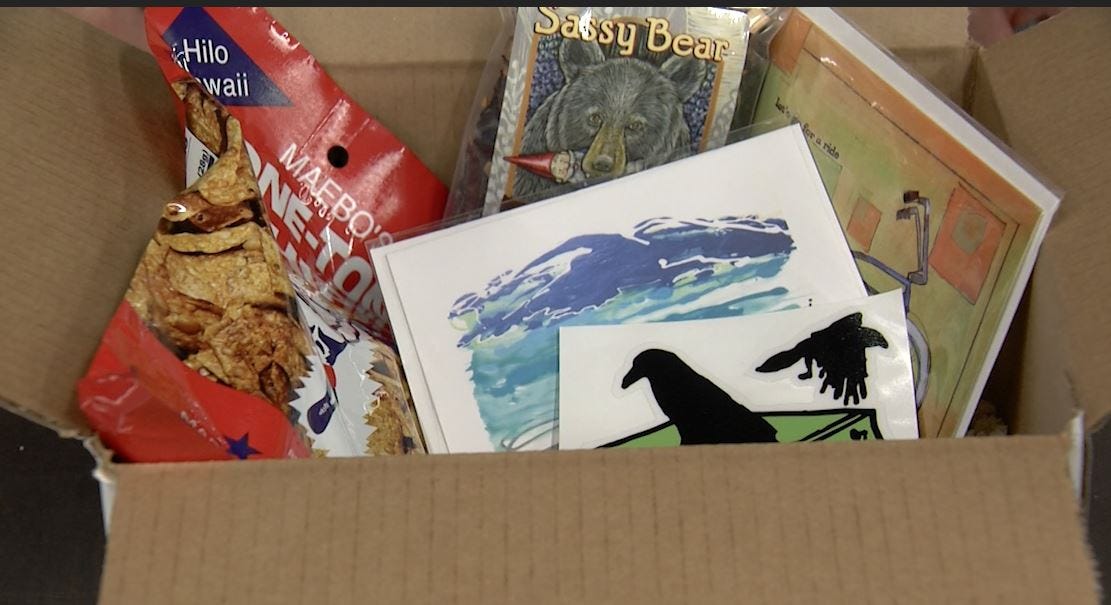 Downtown Partnership doing good helping businesses during a time of need
Amanda Moser, executive director of the Downtown Partnership spoke to KTUU.  She said these boxes are a way for the community to support local businesses that are struggling. According to KTUU, 40 to 60 cents of every dollar stays in the community, helping friends, family members, and neighbors.
The boxes come with a variety of products from local businesses including Birdwings Fine Chocolate, Dana Mae's Cookies, Hulin Alaska Design, Lei's Poke Stop, Sara's Gift Cache, Side Street Espresso, Stephan Fine Arts, Sweet Creations Lollipop Boutique, Tasha the Artist, Tiny Gallery, The Kobuk, Uncle Leroy's Coffee and the Writer's Block Bookstore & Cafe.
"This was definitely driven by COVID and the shutdowns and the need for business owners to find new ways to get their products into the customer's hands." Kirk Rose, CEO of Anchorage Community Land Trust, said.
Love, Anchorage boxes sold out fast, and proceeds go directly to the businesses.
Moser also said that each box is a mystery, creating the excitement of not knowing what you are going to get. Those who buy the boxes could end up with items including stickers or feature art, or sweet and savory snacks.
Each Box is priced at $50 and they quickly sold out. The boxes get picked up on August 10th and 11th. All the profits go back to the businesses. With all the boxes selling out quickly, the two groups are looking for ways to continue to support these local businesses.
It's good to see the community supporting local businesses, especially the smaller mom and pop businesses. Those are the people who need help during this time of financial insecurity. Is your community also doing something similar, share your stories in the comment section below.