Small towns often have a family-like feel to them, and this is especially true in the case of Stratford. The community stepped up when some children lost their mother 41-year-old Danyel McFarland, died in a car crash. The entire community stepped up to make sure these kids were taken care of.
Good Samaritans around the community including businesses helping a family in need
The Messenger reports that businesses in the community began collection boxes for donations. A fellow resident started a meal chain for others to cook and deliver meals for the kids each day. One business owner Kelli Kraus of the local food center, set up a trust at the local bank for the kids.
A GoFundMe page was set up to pay for the funeral costs. Overnight the page reached its first fundraising goal. They ended up doubling the goal to $4,000, which was met a week later. While they have not updated the goal amount, they are leaving the page open so people can continue to donate.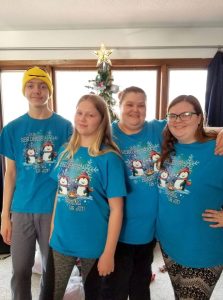 The community unites together to help a family in need
Kelli Kraus told The Messenger that donors could also contribute to the McFarland Family Benefit account at the Security Savings Bank. Catherine Berman is a friend of McFarland's and said, "The community has been so supportive of Danyel's children," Bergman said. "A food train has meals being delivered through mid-August and more ladies making freezer meals, so when the kids go back to school, they will still have healthy, home-cooked meals."
While nothing has been confirmed, Bergman is working on a benefit fundraiser soon. Dealing with a loss is extremely difficult, especially when faced with this current situation the world finds itself in. It helps a lot when a community comes together to help those suffering a personal loss. Share your thoughts and stories in the comment section below.