Small businesses are feeling pressure because of the current financial situation. However, bigger companies are stepping up and finding ways to help those small businesses survive by funding loans for those small businesses.
AmPac Business Capital is doing good helping small businesses expand.
Small businesses have been forced to temporarily cut back on their operations and/or close during this economic uncertainty. AmPac Business Capital is providing a lifeline to small businesses. AmPac Business Capital received $500,000 from Pacific Western Bank.
The funds will be used as loans to support small business expansion in Los Angeles County. The money allows AmPac to expand its small-business loan program. Businesses that have operated for at least two years can apply for loans up to $50,000 to help cover costs.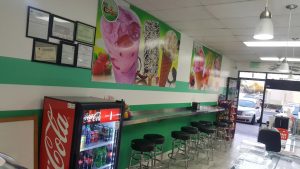 AmPac has a strong track record of helping the community.
AmPac President Hilda Kennedy told the San Bernardino Sun, "The funds will go a long way to help us to continue the work we have done for many years. Serving small businesses and targeting under-served communities, including women and minority-owned businesses."
The funds will come in the form of loans that AmPac must pay back within five years. Pacific Western released a statement saying they were proud to invest in the communities where they conduct business.  AmPac has also provided much needed Payroll Protection Program loans to those businesses. They have funded more than $2.2 million in PPP loans as well as relief loans for over 140 small businesses.
It's good to see those with the power to provide loans for small businesses, step up, and assist those during these trying times. Their loans will help these businesses expand and weather the storm. Are you a small business owner? Have you been impacted by the downturn in the economy? Please share your stories and let us know how you are handling the current financial situation in the comment section below.