Google is taking a step they hope will help black-owned businesses, and they're doing it in a way that serves their users as well as those businesses. The Times of India (TOI) reports that Google has introduced a new tool to identify black-owned businesses.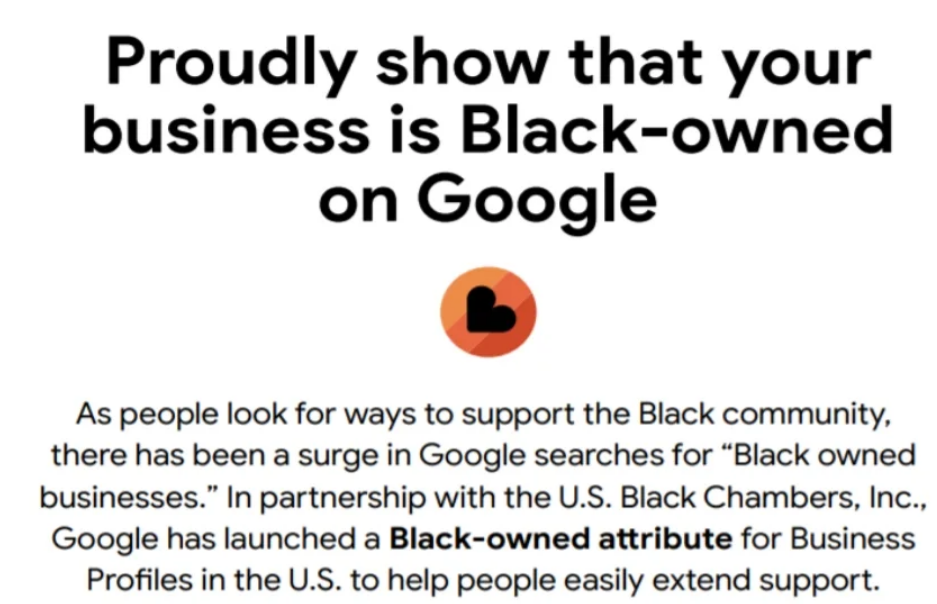 A Dedicated Icon
Google CEO Sundar Pichai has pledged to support the black community, and he is fulfilling that in part with an icon.
Once the new tool is available, it will be easy for users to identify businesses owned by black people in the U.S. It will be available on Google search or Google maps.
The dedicated icon that will help people identify black-owned businesses will be in the form of a black heart with a three-striped orange background. Google is not new in such ventures, and had earlier help identify women-led businesses on Maps. However, the process of identification will not be automatic. It will require owners to register their businesses with Google and verify the ownership.
In June  Pichai called for a company-wide moment of silence for 8 minutes and 46 seconds to "honor the memories of black lives lost." Google also donated $12 million to organizations that are helping to address racial discrimination.
To verify, the business owner is required to visit Google My Business Help and sign-in with their login credentials. Some business owners can also authenticate via phone call, text, email, or Google Search Console.