Humanity blossomed once again in Kozhikode, India. Lousy weather conditions and the lack of facilities at the airport were the leading cause of the accident. However, what endeared to many was the support and help that locals had provided and prevented a bigger tragedy.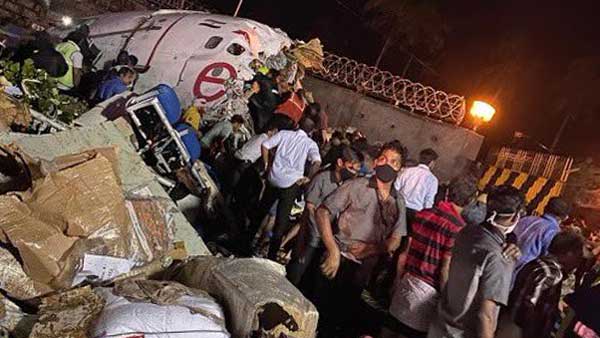 Indian Express reports that 18 persons lost their lives in the air crash. This included the pilot-in-command Captain Deepak Sathe and his co-pilot Akhilesh Kumar. 
The aircraft skidded off the tabletop runway while attempting to land on Friday night. The plane broke into two and came to rest at the edge of a ravine.
Timely Help Saved Many Lives
Among the first responders was Fazal Puthiyakath. He told indianexpress.com that he heard two loud thuds and thought it was thunder. However, as screaming and calls for help became louder, he ran out, without wearing gloves or masks.
Soon residents were rushing to help the injured passengers out of the wreckage. The plane was ferrying stuck Indians from Dubai.  Many of the returning passengers could have been Corona positive. However, this did not stop the locals and they rushed to help the passengers leaving aside all fears of COVID-19.
Heavy rains made the task even more difficult. Hundreds of residents rushed to the crash site.
Active Local Participation
Labeeb Pookkottur, one of the rescue volunteers, told Indian Express that it was the active participation of the locals and the airport authorities, which prevented a bigger tragedy.
Quick and timely intervention prevented a fire and saved many lives. Labeeb revealed that many passengers had their legs stuck between seats. The authorities with their experience guided the locals who pulled the survivors out of the aircraft wreckage.
Pookkottur, a coordinator at the COVID First-Line Treatment Center (CFLTC), said all the passengers  were rescued in two-and-a-half hours.