The COVID 19 epidemic has affected all segments of commerce. However, the worst hit is the hospitality industry.  The industry is slowly opening, but new procedures and strict sanitization drives have increased costs. The extra procedures require large amounts of disinfectants like bleach to sanitize pantries.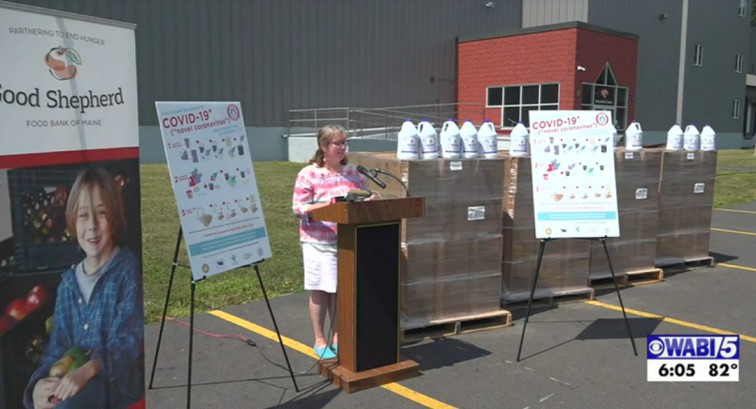 The industry needs a lot of encouragement and help from the government to tide over these tough times. An unconventional donation is helping in the ongoing fight against the coronavirus in Maine. More than 4,000 gallons of bleach is now available to hospitality service providers across the region.
Unique Initiative
In a commendable initiative, State Senator Stacey Guerin, in partnership with Women in Government (an organization based in Washington DC,) Good Shepherd Food Bank, and the American Chemistry Council, supplied 4000 gallons of bleach to the beleaguered hospitality industry last week.
GSFB's Amy Regan Gallant told Wabi. Tv that this was the first initiative of its kind in the state.
The bleach will go a long way in helping the pantries and eating houses across the state. The bleach is being supplied free and will at least help the industry and keep the public safe.
Available For Rural Areas Also
Regan also informed wabi.tv that the pantries across the nation are trying to find their foothold in COVID times. Rural regions will also receive free bleach. There are numerous supermarkets in the rural area, and the delivery will maintain proper aseptic conditions.
Cleanliness is very important, especially when faced with an unseen foe such as the coronavirus. Having the supplies needed to fight this terrible disease can be challenging. It is encouraging to see that people and business leaders are stepping up to help supply those needs.
There is plenty of good in this world, just look around. I promise you will see it!