A massive explosion devastated Beirut's city on August 4. Killing at least 200 and seriously injuring over 6000 people. The 2,700 ton ammonium nitrate explosion destroyed everything in a radius of 2-3 km. The ammonium nitrate was stored in the harbor facility. According to estimates, the explosion caused $3 billion damage, with a collective loss of over $15 billion.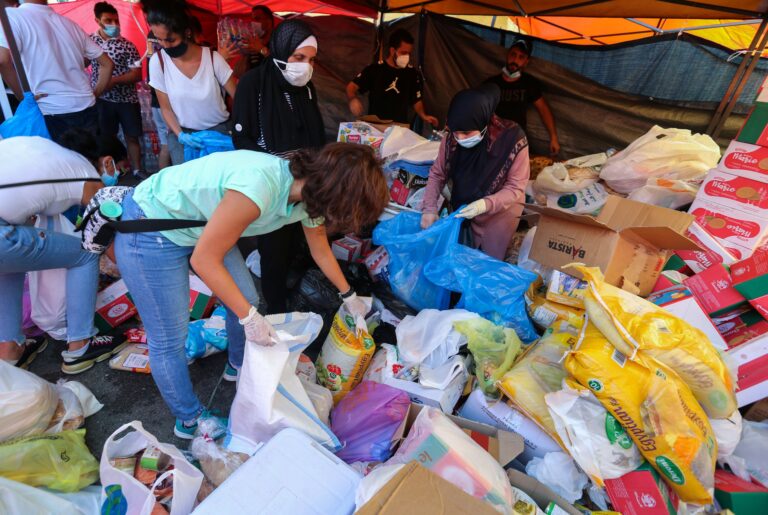 The explosion killed more than 150 people and also injured more than 5,000.
 Pope Francis donated $295,000 to help the Catholic Church and allied organizations. He visualized the pain of destruction and the need for immediate reconstruction.
Helping People in Need
The explosion's cause is under investigation. But the violent protests also forced the existing government to resign. It will take time to bring normalcy back and reconstruct the capital city. People also need immediate help to cope with essential requirements.
Pope came forward to share the pain and encourage all to keep doing good and help each other.
"The funds were sent through the Vatican nuncio in Beirut to meet the Lebanese church's needs. In these moments of difficulty and suffering." The Dialogue reported citing a press release.
United in Rebuilding
The Catholic Church and allied charity bodies swung into action to help people in need. They mobilized resources to provide medical care, shelter, and food.
"This donation intended is a sign of His Holiness' closeness to the affected population. And of his fatherly closeness to people in serious difficulty." The release read.
Governments and people from around the world also expressed solidarity with the people of Lebanon. They also assured all possible help to rebuild Beirut. The explosion also destroyed several churches and monasteries. Hundreds of homes and buildings collapsed.
The Dicastery for Promoting Integral Human Development said the fund is an "initial" donation. They sent through the Vatican nuncio in Beirut. "To meet the needs of the Lebanese church in these moments of difficulty and suffering."