The best possible way to judge human is to see how one treats animals. The 35 years old Pradeep Nair Hyderabad-man will be amongst the best for his love for animals. He saved over 70,000 animals and aimed to continue doing so by encouraging others to do the same.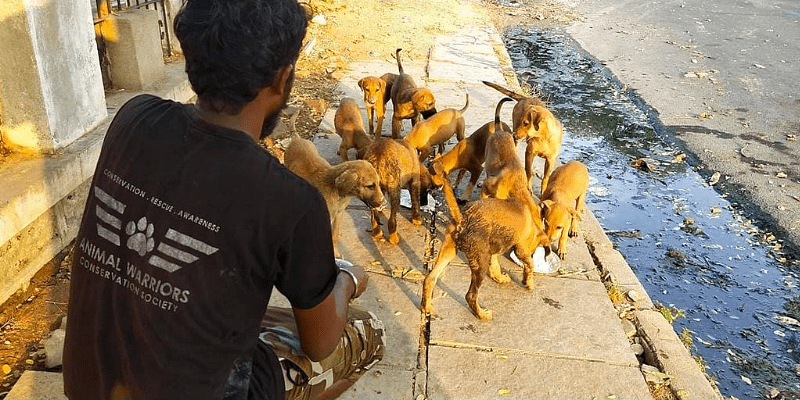 Beyond Hugs and Cuddles
The engineer from Sethupally, Khammam, develops websites in the night and rescues animals in the daytime. He discovered his passion for animals at an early age of 11 years when he released his pet parrot, according to Your Story. His life mission is to provide solace to animals.
The zoophile is an active volunteer of the UK-based Blue Cross and founded his own animal rescue NGO. The list of rescue stories is endless, but he recalls one episode of rescuing a kitten from 70-feet deep and 6 inches wide bore-well in Hyderabad.
"…The entire operation took about three hours. It was an extremely tricky and stressful situation. However, when the kitten finally saw the light of day, I was relieved and thrilled," Your Story quoted Pradeep as saying.
Animal Rescue to Welfare
Since managing things singlehandedly wasn't possible, especially when the family isn't in favor of passion for animals, he founded the Animal Warriors Conservation Society. The core idea is to bring like-minded people together and spread awareness through training and workshops.
He founded his web development company Acetrix in 2006, but a monkey-rescue effort re-ignited his passion for animals. He learned the art of animal rescue from Blue Cross and started operating independently.
According to Your Story report, choosing the latter and focusing more on spreading awareness around animal rescue and care when it came to choosing web development or animal rescuer as a career.
"I think it was my steadfast belief and unflinching affection for animals that drove
me to opt for the latter," the portal quoted him.
He recalls how he and his team save over 450 animals during the 2018 floods in Kerala.
Highlighting the neglect of animals during disasters, he said that during the Kerala flood, he took the initiative and assisted the fauna.
He registered his NGO in 2019 and has a team of 21 volunteers to coordinate rescue efforts and spread awareness. They launched a crowdfunding campaign, "Milaap" to raise Rs. 2 million.
They raised around 40% of the target so far and appeals to all animal lovers to be part of the mission.