Coronavirus Pandemic has affected two sections of the economy- the hospitality and construction industries. However, it seems that the worst is over. Homebuilders have bounced back after a long lull caused by the COVID-19 pandemic. Construction of homes has surged by 22.6% in the last month.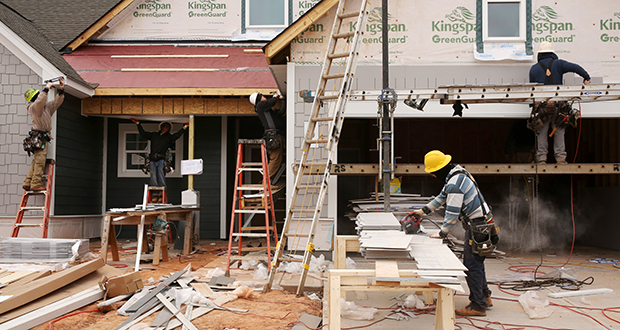 According to the figures released by The Commerce Department on Tuesday, new homes have started to come up at an annual pace of 1.5 million in July. This figure is the highest since February and above the numbers forecast by economists. Housing plunged in March and April at the onset of the pandemic. However, the last three months has seen a continuous surge in house construction. The figures in July were 23.4% above the same period the previous year.
Jennifer Lee, the senior economist at BMO Capital Markets, wrote in a research note that increased demand and limited supply drove builders to break ground.
Hopes Ignited
Construction of apartments and condominiums saw the most significant surge of 56.7%. Single-family homes also increased by a healthy 8.2%. Construction rose all over — 35.3% in the Northeast, 33.2% in the South, 5.8% in both the Midwest and the West. Applications for building permits rose by 18.8% from June to an annual rate of 1.5 million. The figures are a sure indicator that this is not a flash in the pan, and the growth will be consistent in the future.
Situation Fluid
Economists Nancy Vanden Houten and Gregory Daco of Oxford Economics wrote, "Strong demand and a record level of homebuilder confidence will support housing starts in the second half of 2020″. However, some factors will affect this growth. Prominent will be Congress' approval of another rescue package. The coronavirus pandemic is still widespread, and the economy is just finding its feet. Any respite in economic aid packages will take the economy back to square one.