Nothing could be better than teaching children kindness and act of doing good through practical learning. A mother –Fatima Molu, and her children formed an organization titled 'Kids Who Care' in the Toronto area. The initiative is to help kids learn the art of creative fundraising.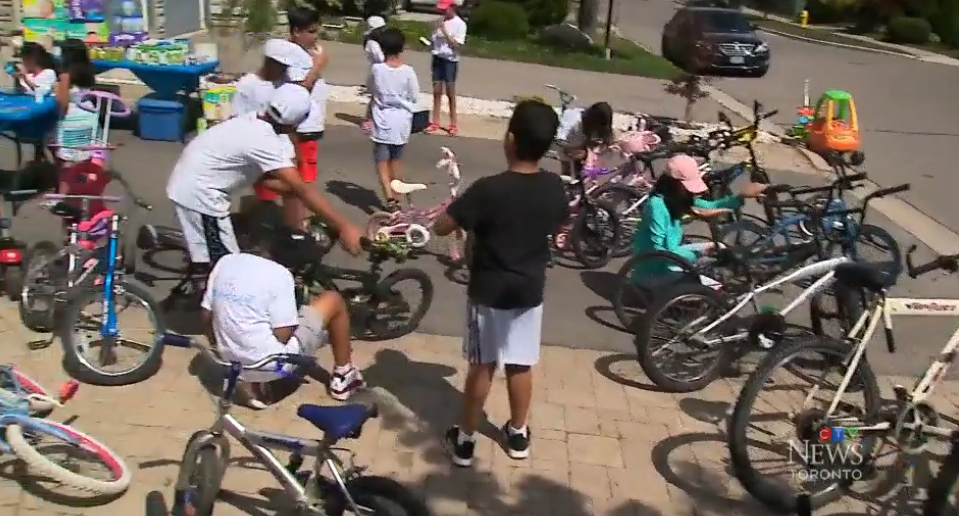 Learning to Be Kind
The year 2020 has been difficult for everybody, particularly those less fortunate. The idea took shape while discussing what's going on around the world on the dinner table. It was the lack of opportunity to do something substantial that helped in incubating the organization.
"So we sat down, and we all came together as a family, and we decided that this [Kids Who Care] would be a great organization to put together," Fatima Molu told CTV News Toronto.
Elaborating the operational part of the KWC, Molu told the CTV News that it is basically like putting kids in the driver's seat.
"They get to pick their fundraiser, how they want to raise their funds, the people they want to ask," the CTV News said.
The initiative helped Molu's children learn empathy, especially during difficult times, the report said that they are learning to do something to help others.
Mission: Sharing Joy
Kids came up with two fundraising ideas. One idea was to donate bicycles to underprivileged kids so that they can have some joy.
"We donated bikes for kids who have nothing to do during COVID," the CTV News quoted Ariana.
Molu encouraged children to create awareness videos so people could know and come forward to donate for the cause, the report noted.

The next big idea was to donate baby items to the Weston King Neighborhood Centre.
"We realized that there's a definite need," Molu told the channel. He added we need to get out of the bubble to see what is out there.
Kids devised creative ways to raise funds and make donations. They also sold homemade items like bracelets and personal artwork to raise funds. In all, 35-40 kids joined the initiative and raised $1,500.
The idea of giving back to the community in which they live made them feel great, Molu told the channel.
Kids are more than ready to do good, but as parents, it is our job to allow them to do so.