Paris Williams is only six, and like any other first-grade student, she is adorable. However, what separates her from her peers is her mission to serve humanity. It is her mission to help others who are less fortunate. Ms. Williams launched her nonprofit foundation, Paris Cares, to feed the homeless in her area.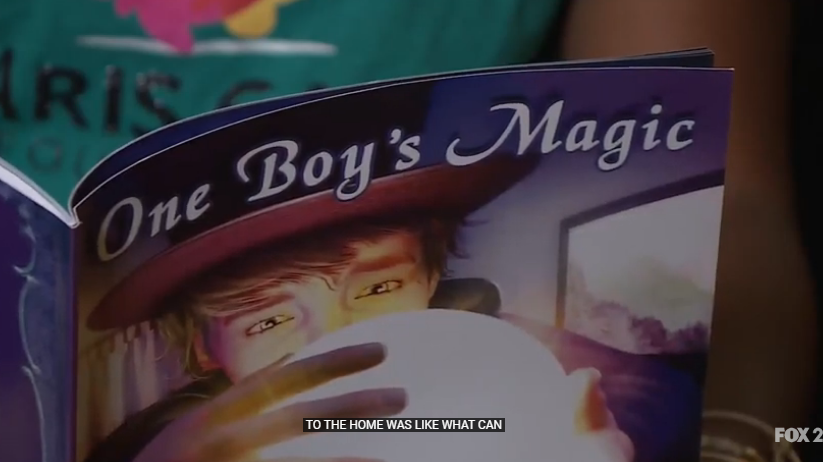 Inspiration From A Book
But how did the little girl took such a difficult task of feeding the homeless? Her Mom explained her daughter's inspiration to become a hands-on Good Samaritan was the title character of Cari Chadwick Deal's children's book, "One Boy's Magic," who also uses his powers to feed the homeless.
Marshall told KTVI FOX 2 News, "She was reading books about giving and she came home one day, and she was like, 'I want to give back to the homeless. What can we do to help the homeless? We brainstormed some ideas, and we came up with making care packages."
Paris did not have a magic wand, but that did not stop her from giving something to the homeless, just like the little boy in the book. Paris collected and delivered 500 care packages containing food and other essentials to downtown St. Louis's homeless and handing out approximately 250 meals to workers. Of course, deliveries via noncontact drop off keeping in view pandemic protocol.
Much More to Do
However, Paris was not content with just dropping the food packets. She wanted to forge a bond with the people she was helping. So she sketched a picture or wrote a personal message on each one to create the kind of human bond so many of the homeless sorely lack.
A proud mother said, "It makes me proud because, with everything that's going on in the world, this small child entering first grade has such a big heart. She wants to give. She wants to help others."
Paris is not going to sit back on her accomplishments. She wants to hold a Thanksgiving hot-food drive for the homeless and also hopes to start a Christmas toy fund for kids in need.