The human spirit of kindness is an ultimate rescuer. This spirit became more evident during the ongoing viral health crisis when millions are suffering directly or indirectly. Be it individuals, organizations, or companies of all scale and sizes. Everyone is coming forward to help each other.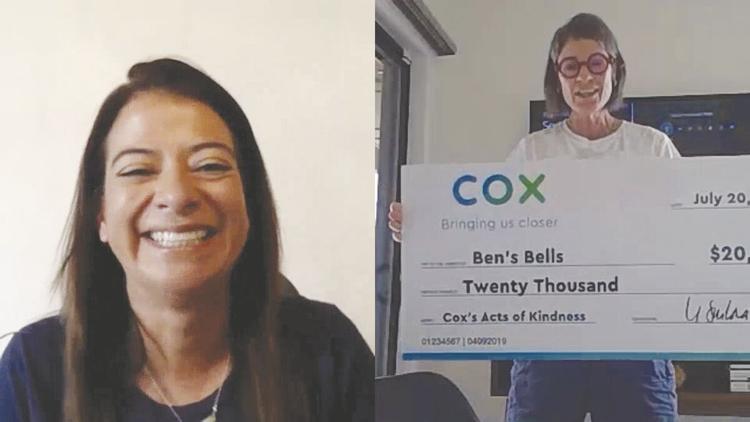 One such example came to light recently. The employees of Cox Communication initiated 'Connecting Through Kindness' campaign to spread the core messaging of "Be Kind."
The company also made a handsome donation to a local nonprofit, Ben's Bell. The donations help manage the health crisis effectively.
Connecting Through Kindness
The idea behind the initiative is to encourage the intentional act of kindness in the Prima County community. The local charity organization, the inspiration behind Cox's project, received a $20,000 donation, Inside Tucson Business reported.
"Cox has been incorporating kindness into their workplace for a while and decided to partner up with us."
The ITB quoted Ben's Bells Executive Director, Helen Gomez, as saying.
The donation is a big help in continuing its mission during the pandemic, Gomez said further.
Making 'Be Kind' Universal
At the core, all humans are kind but lose the skill to express it when required. A little encouragement to involve in acts of kindness helps in reigniting the passion for loving all.
The project took shape through a highly engaging brainstorming session with Cox employees. "The company is developing some strong community initiatives this year," he added.
Besides the donation, the company produces a video series to help the organization adapt their 'kindness curriculum."
The schools use the kindness curriculum across Tucson, according to the report.
"We talk about how our Cox products bring us closer," Lovallo said.  He added that the company is kicking off 'Connecting Through Kindness' initiative using video production technology. The idea is to help Ben's Bells adapt its 'Kindness Curriculum' smoothly, added Lovallo.
In another initiative, Cox employees also gave computers to kids living in homes run by the GAP Ministries and La Frontera.