MURAL has raised $118 million in an outsized Series B. The visual collaboration startup is best known for making a whiteboard-like digital environment. It enables users to cooperate and brainstorm.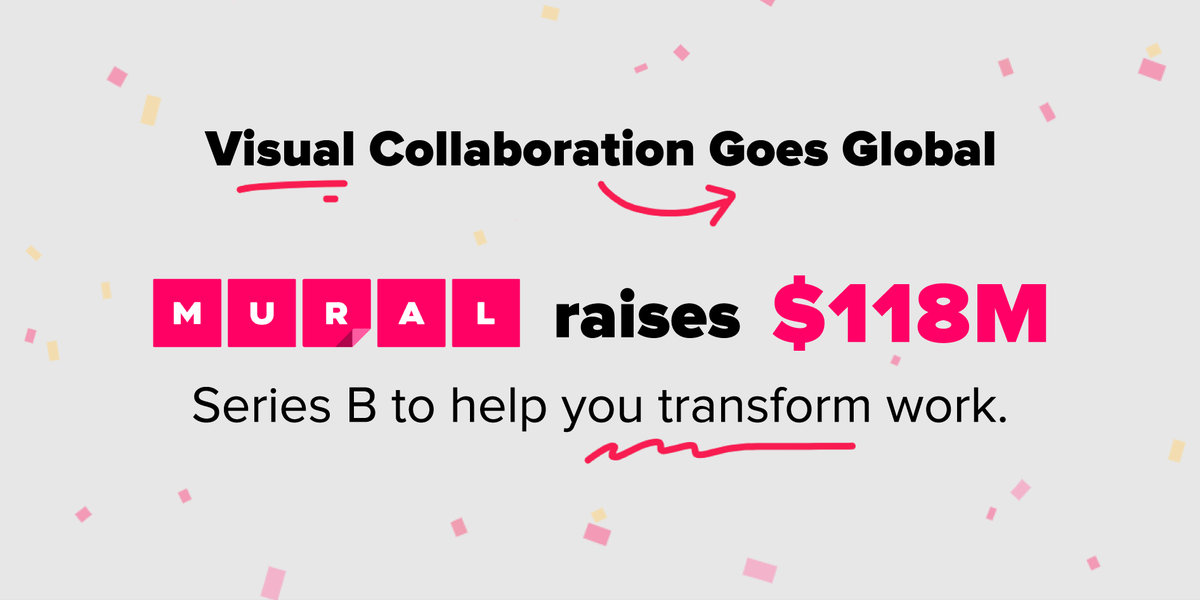 Solid Performance
TechCrunch reports that MURAL raised $23 million in an outsized Series B. The startup had a history of efficient capital growth. The latest investment in the startup is a result of this growth history. The company has attracted new backers like Insight Partners, Global, Slack's corporate venture fund, and the World Innovation Lab. Former COO at Gainsight, Allison Pickens, and Ryan Smith of Tiger Qualtrics was also in attendance.
When MURAL raised its Series A, it had a modest capital in ARR (annual recurring revenue). However, it has expanded four times more capital for its Series B.  MURAL has been performing exceptionally well in late 2019. The recent pandemic has increased the need to work remotely.
The demand for remote technology has increased manifold.  I have motivated the startup to take on extra capital to expand its go-to-market motion; the funds were available. MURAL has, therefore, seen rapid revenue growth and rising usage in 2020.
New Ventures
With its coffers overflowing, the startup plans to focus more on its global go-to-market capabilities, product work, and "community engagement initiatives.  The pandemic has created a remote-work inducing global change, and things get even more enjoyable. The startup is going to milk the benefits in this new environment.
MURAL is also not worried about the post-pandemic scene. Doing online events will become the norm, and by then, the benefits will not encourage the users to revert to in-person events. Regardless of how much the world reverts, MURAL would have reaped the benefits and get a head start in the Post Pandemic era.