There is no doubt that the ongoing health crisis disrupts the way people feel, behave, and act. Besides the threat of a deadly virus, the biggest danger is the distress of loneliness and unworthiness. It is crucial to keep one self-motivated, and makeup could be a game-changer in such a situation. Bonnie Louise, who believes that make is a form of self-expression, runs a non-profit program called Bonnie Louise's Beauty Box for a person of color (POC), queer, and disabled to make them feel different every day.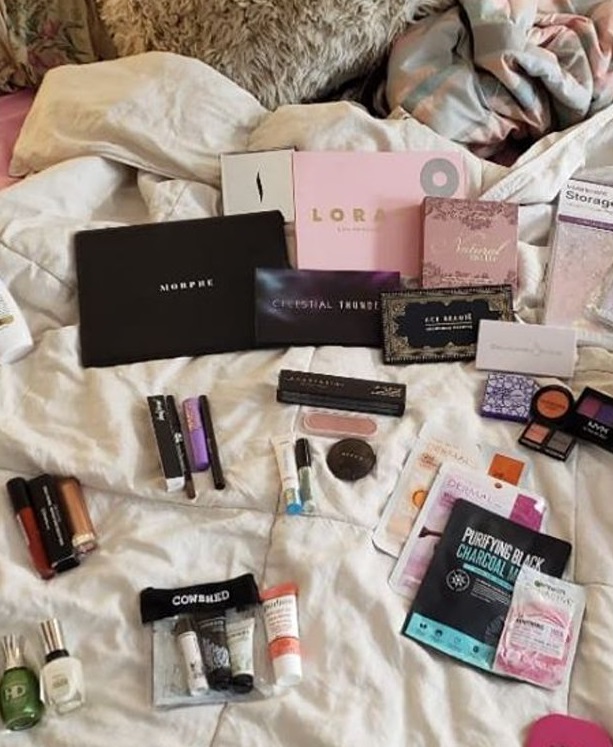 Healing Makeup
Using makeup to help people better came up when one of her close friends passed away from an overdose.
"I just wanted to do something in her memory that could help people going through the same things as her." City Pulse quoted Louise.
They started a campaign on Facebook to bring like minded people together. Once the group gained momentum they started asking for donations to gather more makeup materials, the report noted.
They used their SSI to help fund the program to help marginalized people.
"At first it was me buying products, then word caught on. I started receiving donations," the portal quoted Louise saying.
Box of Joy
It is not just about giving back to the community but being with them in troubling times. According to the City Pulse report, the box usually contains makeup items like eyeliner, blush, foundation, mascara, and an eye-shadow palette.
Apart from making items, the group sends other items like body wash, shampoo, and conditioner, and clothing, Louise told the portal.
Highlighting the introductory psychology of looking good, Louise told the portal that she feels good about self when she puts on full-pace makeup.
"Like, wow, I look good today. I want people to have access to whatever they need," Louise told the portal.
To keep the "giving away" system fair, they have a random selection process. They announce the winner on Facebook and ship the box of joy on priority.
It is all about a sense of connectedness and purpose, and the best possible way to do so is to give it back to the community.