The health crisis and social-distancing guidelines have affected all sectors. Silent sufferer among all is the education sector, particularly schools across the globe.
Parents are genuinely worried about kids' vulnerability. Both teachers and students are finding it hard to adopt the new remote teaching and learning model.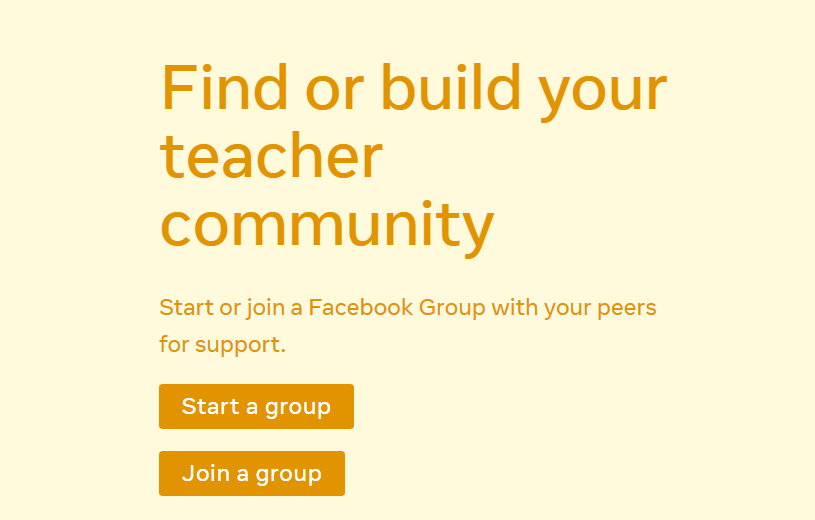 Unfortunately, there is no foolproof solution in the foreseeable future. Educator Hub — a Facebook initiative helps teachers make back-to-school more safe and engaging.
Back to School Safety
Facebook launched Educator Hub to help teachers build online groups. And also to discover resources for teaching as schools reopen.
In an official communiqué, the social media giant said that the company is launching an Educator Hub. "To support teachers and provide resources across our apps."
The core idea is to help teachers stay connected with students and take care of each other, the release noted.
Facebook emphasized the need to create an inclusive environment. The Educator Hub provides information and guides from relevant organizations. This will help teachers have essential conversations with students about racial inequities.
"We're also sharing Anti-Racism Guides on Instagram to help foster a more inclusive and respectful community." The release read.
Simplifying Learning
The student community is under double stress of no-class and performance. Platforms like
Educator Hub provides lesson planning, conversation tools, activities, and videos. The forum also dramatically helps build skills needed to navigate and thrive in the digital world.
It is not just about teacher-to-student, but teacher-to-teacher also. Through Educator Hub, teachers could connect and help each other in finding better solutions.
"The Educator Hub offers self-care strategies, mental health tips, and other resources from experts." The Facebook official release read.
In addition, Facebook also offers mental health and anti-bullying guides. This will help educators and students maintain a positive environment for learning.