Changes in quick intervals, along with uncertainty, could lead to anxiety in kids. Kids will feel overwhelmed as schools reopen after a long break. Child care experts believe that parents should pay special attention to behavioral changes. They should adopt some measures to help them cope with change-induced anxiety in an environment of fear.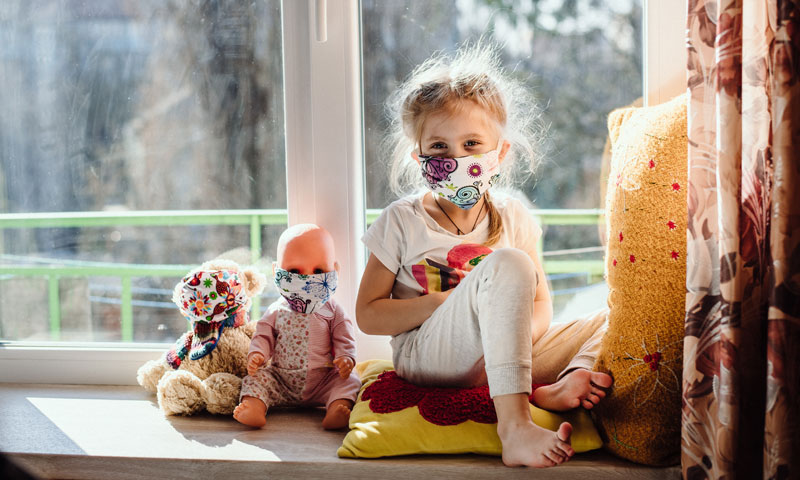 Helping Kids Overcome Anxiety
Parents have a unique role to play as the normalcy returns in schools with all possible safety precautions. Kids will naturally feel anxious to adapt quickly to changes, especially when the fear of deadly infection persists.
In an interview with CochraneNow, Dr. Patrick Keelan, a registered psychologist, said that parents could be of great help to children in fighting anxiety.
"Emotions like anxiety, anger, frustration, and sadness are emotions that we all have and, it is pretty normal to have them," the portal quoted Keelan saying.
So, normalizing the anxiety is the first step in the direction to helping them cope, he told the portal.
Make them realize that they are not alone in having this kind of feeling. He says, adding that the best way to do so is to share your sense related to the pandemic and other things.
Once there is an acceptance of the reality of anxiety, parents should implement suitable strategies to manage it effectively, he said in the interview.
Predict, Prepare, Practice to Manage Anxiety
Highlighting the role of thought management in managing anxiety, he says that feeling overwhelmed is natural. And this happens because individuals fail to view the situation realistically. It leads to engaging in catastrophic thinking of worst-case scenario, which may be unlikely to occur, he said.
They start "believing that they can't cope with things when they can," said Keelan adding that parents can help their children think realistically and in a better way.
Emphasizing the need for confidence and safe feeling, he told the portal that parents should help kids focus on doing things that they can control.
He recommends using the PR Plan—an anxiety management technique that involves Predict, Prepare, and Practice to cope with anxiety. The step-wise situational reaction strategy helps in boosting confidence and face fear intelligently.