Dwayne 'The Rock' Johnson is teaming up with Voss Water. They look to challenge Instagram users to show "drops of kindness" for a chance to win prizes. To participate, Instagram users need to follow Voss World and The Rock.
Those participating will need to post a written description and/or picture of an act of kindness while using the "like a voss" hashtag.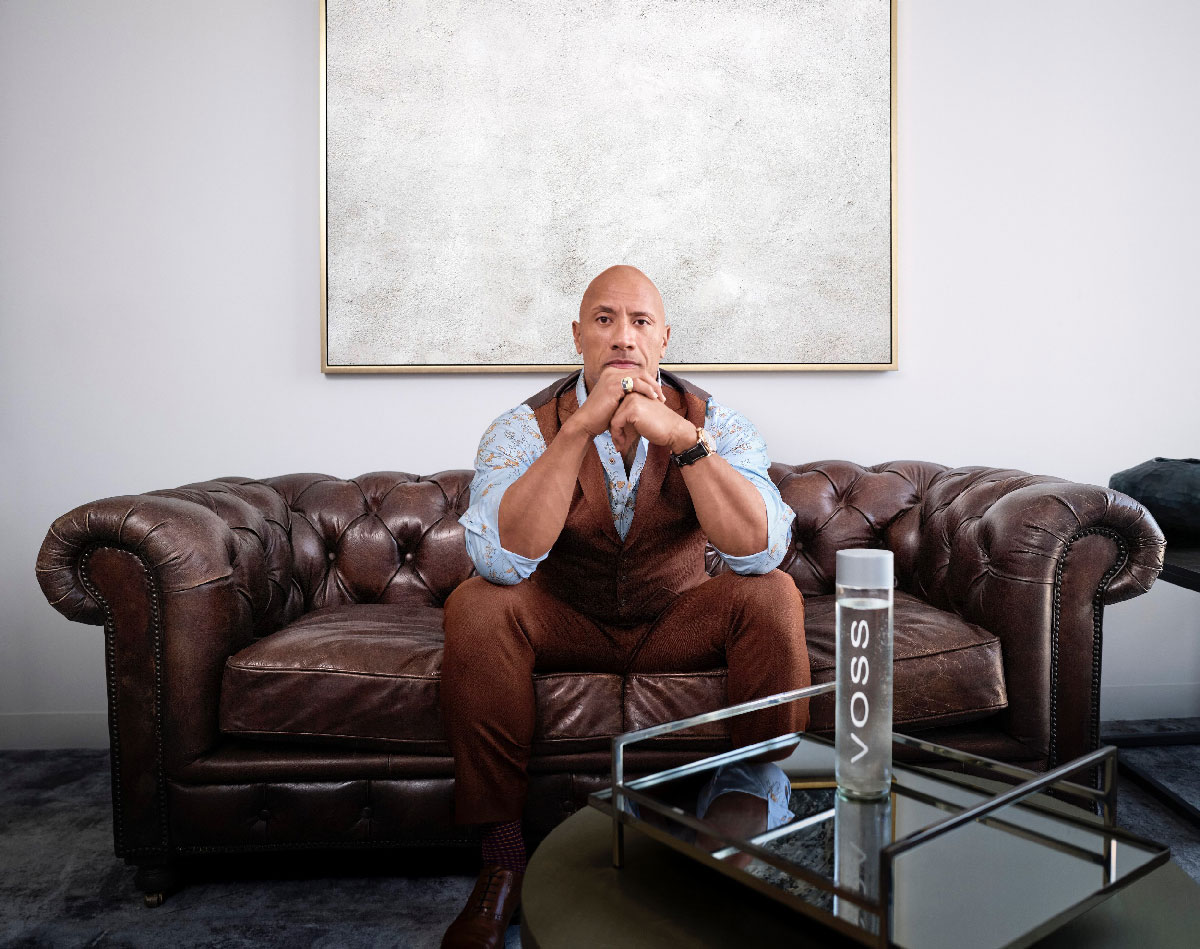 Voss Water brand teaming with Dwayne Johnson to highlight those doing good
Merchandise, including Voss-branded water bottles and pool floats, will be given away every week until Nov. 30. Those wanting to enter can also do so through by visiting likeavoss.com. According to Mobile Marketer, the first 25,000 people to register will win a free bottle of Voss.
The sweepstakes aim to raise awareness for the bottled water company by harnessing The Rock's popularity on Instagram. Dwayne Johnson's Instagram account has amassed 197 million followers, making him among the most popular social media platforms.
Voss latest social media campaign helps reach more Instagram followers.
With Voss offering followers to win prizes, they can reach a wider group of Instagram users and grow their reach. Voss's campaign is the latest sign of how Johnson's investment in the company has led to marketing efforts that leverage his global celebrity appeal. Voss and Johnson started their collaboration last year. They are now focused on expanding their distribution across the globe.
Voss is just the latest brand to start a hashtag challenge. Other companies, including Shipt and Forever 21, Instagram, and Mastercard, have also started hashtag challenges.
It's good to see companies teaming up with celebrities that the world recognizes to highlight people committing acts of kindness around the world.
Have you taken part in this challenge? Have you witnessed acts of kindness? Share your stories and thoughts in the comment section below.