The global economy is heading towards a phase of contraction. Creating new jobs amidst declining demand would not be easy for any government or company. In such a scenario, the best possible strategy is to focus on upgrading skills, learning new skills, and being self-reliant.
Nordic Institute is launching a two-part Social Enterprise and Entrepreneurship (SEE) program. The idea is to build a community-centric social enterprise.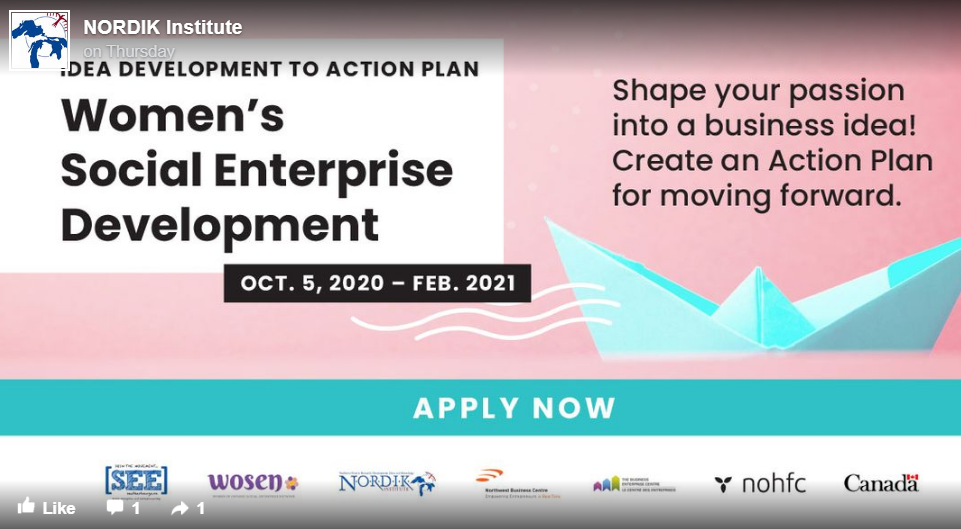 Developing Ideas into Action
The part-one of the SEE initiative focuses on helping women. This is done with a passion for social and cultural issues into a business opportunity. SooToday reported citing an official. The online program is titled 'Idea Development to Action Plan.' It is outlined to help women network and build a change-makers community.
According to the report, the program welcomes all those willing to explore how to move their ideas forward.
The program lead Krista Bissiallon said one class per week is to balance the challenges of business startup and daily life.
"It also acknowledges that many women are interested in launching a part-time business. Not necessarily growing it into a full-time venture." The portal quoted Bissiallon.
The program, spread over 16-weeks, also covers insight into entrepreneurship's romance and building readiness capacity.
Participants can create an Action Plan and define the steps of the elementary entrepreneurial journey.
Students will learn the personal characteristics required for success during the course. They can even develop a business story, business models, and value creation. Additionally, the learning journey includes supply chain and asset mapping/managing uncertainty.
Shaping Dreams To Reality
For those with passion and foundation, the institute will launch 'Business Plan Development to Action Plan' in spring 2021. According to the report, the part-two covers the business planning process. It will also have details of the enterprise launch process.
The institute invites applications for part one, and the course scheduled on September 28. The new normal would also require innovative skills to start and operate a business profitably. Join the course to learn about shaping dreams into reality.