Feeding the community has been a big focus for countries all over the world, including Canada. Montreal is doing that by developing and running a rooftop garden that stretches more than three football stadiums. Rooftop gardening is becoming very popular as a means of getting high-quality products into cities like Montreal.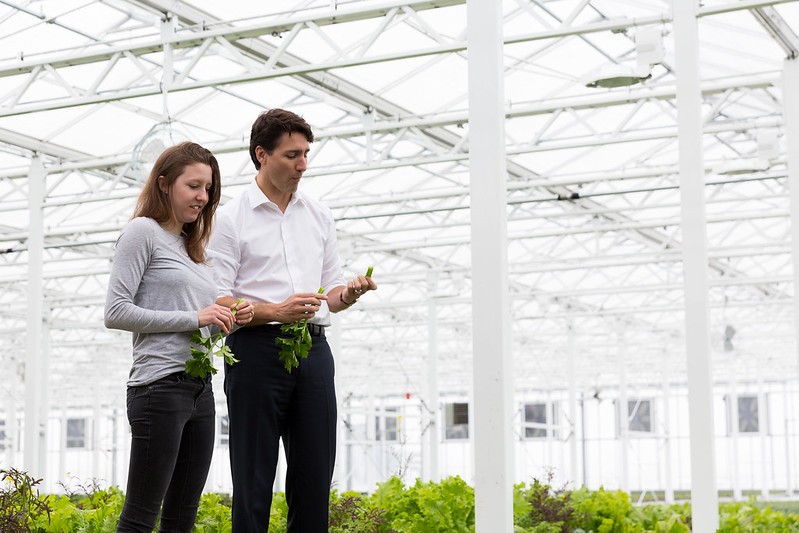 Canadian farm doing good by creating rooftop gardens
 Lufa Farms launched the project, which created four such rooftop gardens. The latest addition, built atop their own distribution center of 160,000 square feet (15,000 square meters), is about three football fields. It cultivates 100 different varieties of fruits and vegetables using hydroponics.
Lebanese-born Mohamed Hage and his American wife, Lauren Rathmell, founded Lufa Farms. Lufa Farms spokesperson Thibault Sorret explains to Phys.org that they produce food next to where most people live and is sustainable.
Rooftop gardens reaping the benefits of hydroponic systems
Hydroponic gardens work by utilizing pipes. The plant roots can dangle freely and then steam bathes them in essential nutrients and water—eliminating the need for soil.
The advantage of being on a roof is that you recover a lot of energy from the building's bottom. They can save a significant amount of heating during their cold Quebec winters. Lufa Farms has a rainwater collection system that reduces time spent running taps by 90%. Meanwhile, ladybugs, wasps, and bumblebees work in tandem as both pollinators and pest control.
The farms have employed 500 people. They sell $30 produce baskets for 20,000 families a week, while also running a distribution service that connects local food makers to Montreal houses with home delivery.
Do you have experience with a rooftop garden? Does someone in your community also run a similar garden and provide fresh produce to those in the community? Feel free to share stories like this with us in our comments section!